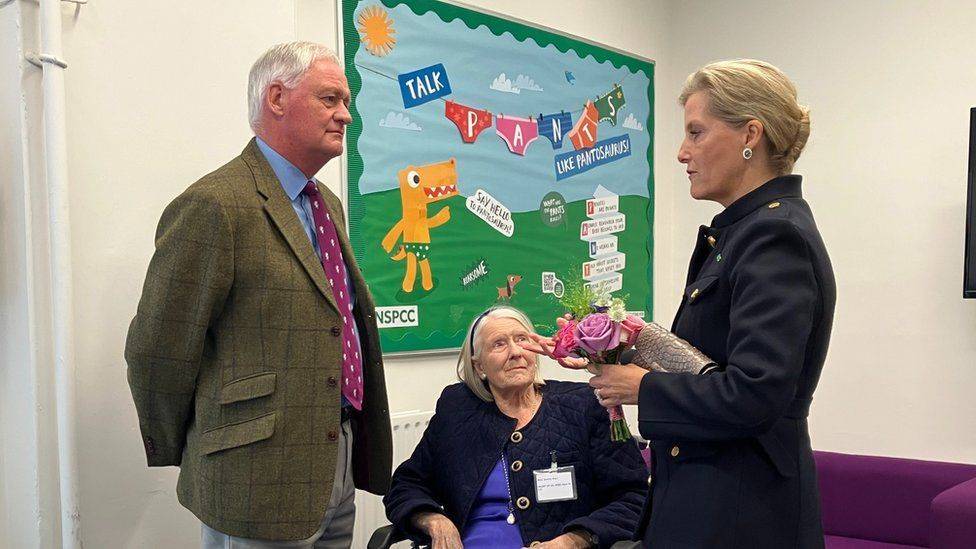 A devoted charity worker who has raised more than £10m for the NSPCC has been recognised by the Duchess of Edinburgh.
Sophie visited the children's charity's hub in Nottingham on Thursday where she met fundraiser Jenny Farr MBE.
During the visit Sophie, a patron for the charity, spoke to Mrs Farr and other staff members and volunteers.
The 90-year-old, who has been fundraising for more than 60 years, said she was honoured to meet the duchess.
Mrs Farr, who started working with children as a physiotherapist at Nottingham City Hospital, was inspired to support the charity when she helped children who had contracted polio.
"[The Duchess of Edinburgh] is a very special lady I think," said Mrs Farr.
"The recognition she gives to us is special. She understands the real history and the real need of this charity.
"She has been extremely interesting, helpful, observant - she's ahead of the game in my opinion."
The hub where Sophie visited was named Jenny Farr House in tribute to the fundraiser's long service and support.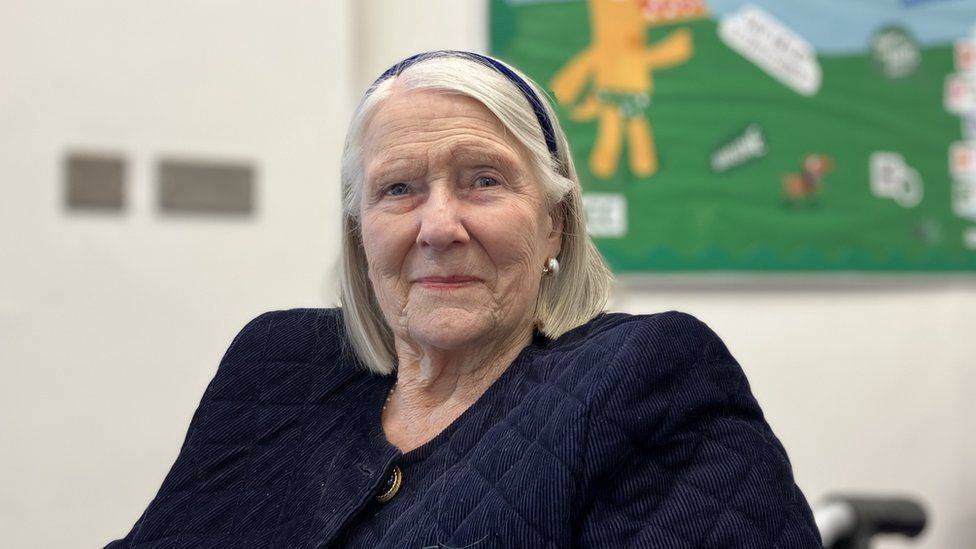 Sophie when her husband Prince Edward took on a new role following the death of Queen Elizabeth II.
Peter Wanless, chief executive of the NSPCC, said Mrs Farr was an "absolute legend".
He said: "We've been delighted to welcome our patron the Duchess of Edinburgh who is visiting Jenny Farr House to see the fantastic work we are doing here for children and young people who deserve better.
"Jenny is an absolute legend in the NSPCC and Nottinghamshire. She has been volunteering with us for more than 60 years and this summer celebrated her 90th birthday.
"One of the reasons for the duchess' visit is to pay tribute to her extraordinary commitment and resilience when it comes to supporting children."