Kenny Chesney Will Donate All Proceeds from His New Album to Virgin Island Relief Fund
is putting his money where his mouth is.
After the Category 5 storm tore through the Virgin Islands last fall, leaving thousands displaced and without power, the singer created the , providing direct relief for the U.S. and British Virgin Islands, where he that was destroyed in the storm. But with his new album, the "Get Along" singer wanted to do even more for his beloved islands, so he decided to donate all proceeds from his to his nonprofit.
"The destruction was too much, and there were too many other places that were hurting," Chesney said in a statement. "When I realized the help that had to happen, I did what I could to facilitate getting things done. But even more powerful to me were the people of the No Shoes Nation, who stepped up and gave what they could. They showed me how people come together in times of crisis to lift up people they don't even know."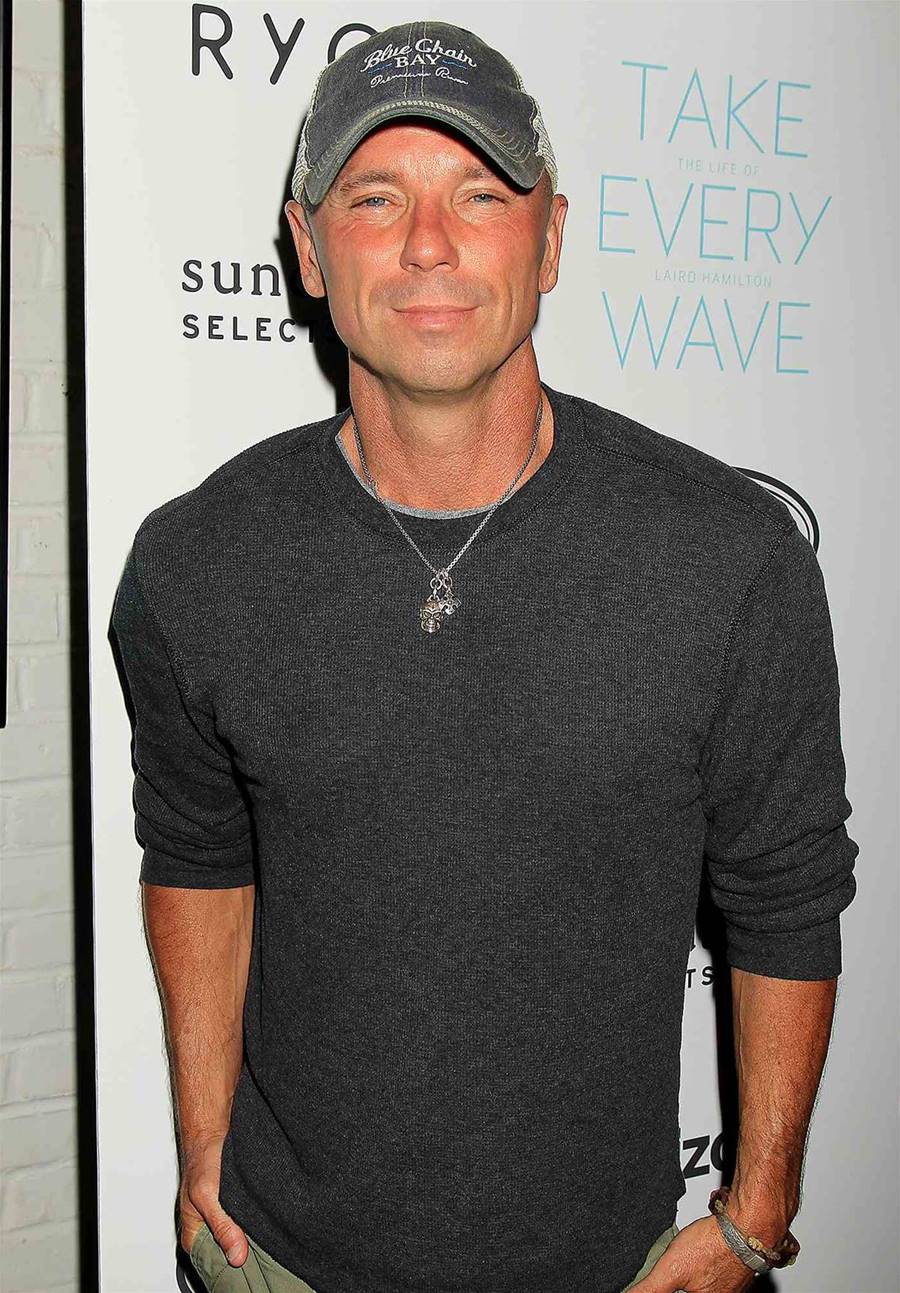 The has always had a soft spot for , which is the subject of many of his songs and the place where he does much of his songwriting. He was writing the album's title track "Song for the Saints," when the hurricane hit the islands. Two days later, he penned "Love for Love City."
His eleven-track album then turned into a way to honor the people whose lives who affected by the storm at the suggestion of a friend.
"I didn't necessarily have 'a plan,' but these songs needed to be written," Chesney said in a statement. "And a friend said, 'You should call the album , make it something that honors the people and the life on those islands, but also provides for them long after what happened has fallen off the news cycle.' It hit me, that was what I was already doing and hadn't realized it."
The singer enlisted friends like , Ziggy Marley and Mindy Smith, each of whom "has a tie" to his life in the islands, to help him produce the record and who are just as passionate about giving back to the community as Chesney is.
"I wanted to make a record that shows the spirit and resilience of the people who live on those islands, who are generationally tied to them, or are raising families there," Chesney said. "To me, it's about the hope, the strength, the joy and the courage they are bringing to the task of rebuilding after a kind of destruction no one has ever seen before. To let them know, they're not only not forgotten months later, but we're holding them up as inspiration – and offering help in any way that we can, including music. Because music heals, it inspires, and this is for them."
Along with selling Love for Love City t-shirts and gear at every tour stop, the "No Shoes, No Shirt, No Problem" singer has been hands-on in his efforts to help the islands recover. His nonprofit has provided generators, medical supplies, food, water, and planes to airlift displaced residents and abandoned animals immediately after the storm. All proceeds from this album will be donated toward long-term recovery efforts to rebuild the islands.
Pre-sales for begin Friday, June 15; available everywhere July 27.