Adele Jokes She'll Look 'Really Cheap' at Beyoncé Tour Stop After Buying 'Glitterball' Outfit on Amazon
is fulfilling birthday wish. 
The singer, 35, has revealed that she's wearing silver to Queen B's after Bey requested that her fans don their for "Virgo season." 
Adele is set to attend Beyoncé's tour at the SoFi Stadium in Los Angeles on Sept. 4, which is also Bey's 42nd birthday. 
Speaking during her Las Vegas residency over the weekend in a moment captured by TikTok user , Adele told the crowd, "I'm gonna go see Beyonce on Monday, I'm very excited."
She then asked the audience if any of them had been to see Beyoncé yet, which drew huge cheers from the crowd. 
Adele continued, "You know I like to get dressed up every weekend and obviously this is her birthday show, so I was like, 'I'm not going in silver.' Like I love my girl but I ain't wearing silver. I don't even own silver alright? So I'm just gonna wear a black tracksuit/sweatsuit."
But the star said she soon had a change of heart and ended up getting stuck into some late-night online shopping. 
"Well I was awake until 3 a.m. the other night on Amazon buying glitterball clothes," she admitted with a laugh. "She asked everyone to dress up so I'm gonna look really cheap in like a disco ball. It's all from Amazon and it's arriving over the weekend while I'm here so God knows what I'm gonna look like!"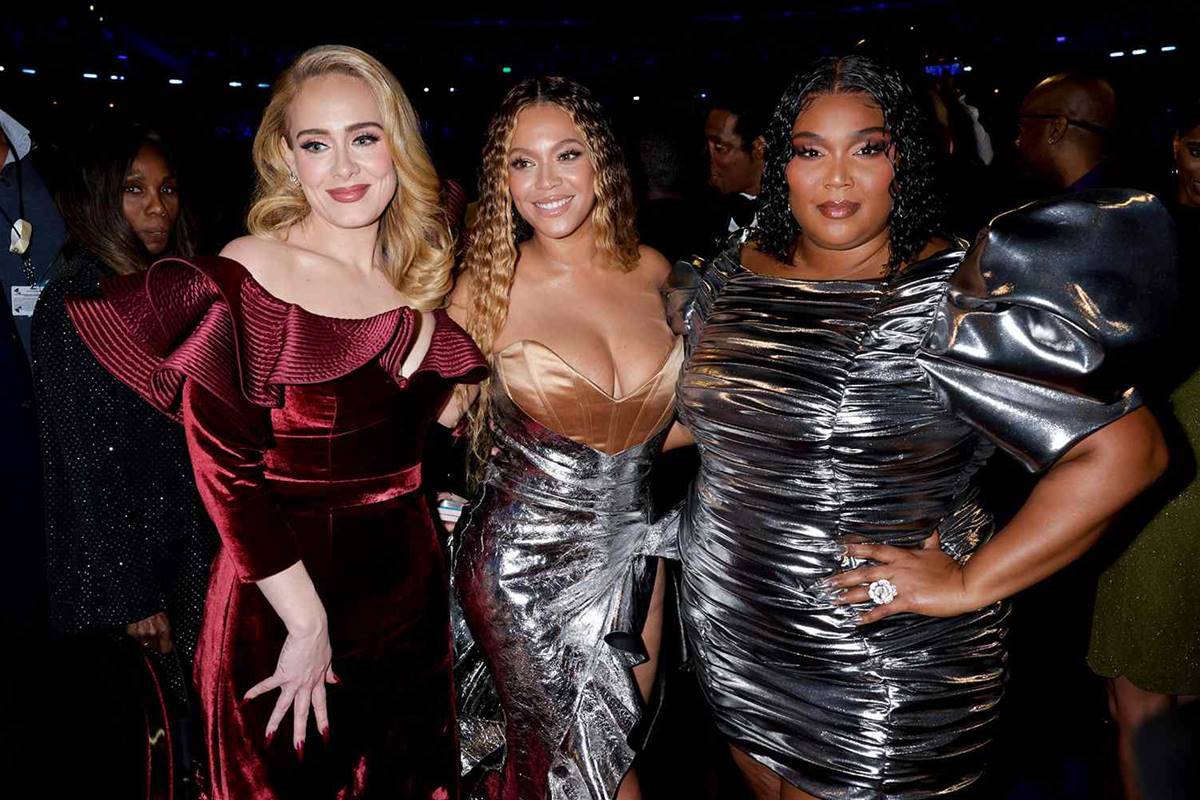 Beyoncé asked the Beyhive to sport silver in a post shared on her alongside an image of a mirror-ball cowboy hat she wore in the promo pictures announcing the tour.
It read, "Virgo season is upon us. This tour has been such a joy and as we approach the last month, my birthday wish is to celebrate with you wearing your most fabulous silver fashions to the shows 8.23 - 9.22."
The post continued, "We'll surround ourselves in a shimmering human disco ball each night. Everybody mirroring each other's joy. Virgo season together in the House of Chrome."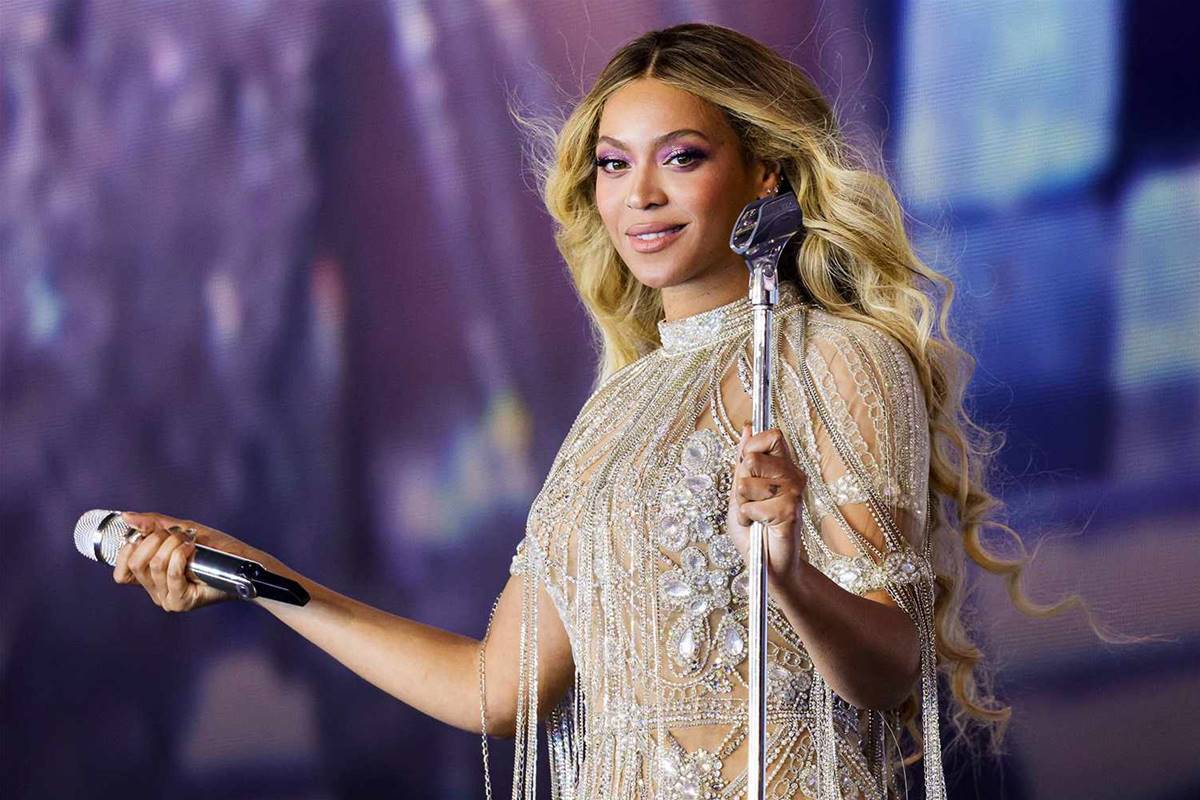 and her mom were even spotted adhering to the request, with Meghan, 42, rocking a silver skirt and white tank top to Friday night's concert at the SoFi Stadium.
A snap also showed Doria, 67, sporting a high-necked silver top and white pants. However, Meghan's husband Prince Harry opted for a more low-key ensemble, wearing a gray shirt, blazer and white pants. 
Beyoncé and Adele haven't been shy about sharing their praise for one another over the years. At the 2017 Grammys, during which Adele's won album of the year over Beyoncé's , Adele called Bey the "artist of my life." 
Never miss a story — sign up for to stay up-to-date on the best of what PEOPLE has to offer, from juicy celebrity news to compelling human interest stories.
"I can't possibly accept this award," Adele said on stage. "I'm very humbled and very grateful and gracious, but my artist of my life is Beyoncé. The album was so monumental."
Meanwhile, Bey told in 2016 that Adele was the "most humble human being I've ever met."
"It is so easy to talk to her and be around her," she said. "She's funny as hell and her comebacks are legendary. The most beautiful thing about Adele is that she has her priorities straight."
She added of her singing talents "When Adele sings you can hear that it's coming from an unfiltered honesty and purity. She creates songs that go deep and expose pain and vulnerability with her soulful voice. She takes you places other artists don't go to anymore — the way they did in the '70s."
In 2011, Adele also recalled her first meeting with Bey in an interview with .
"I was about to meet Beyonce and I had a full-blown anxiety attack," she told the publication. "Then she popped in looking gorgeous, and said, 'You're amazing! When I listen to you I feel like I'm listening to God.'"