Halsey Opens Up About Suicide Attempt, G-Eazy Split: I Want to 'Make Art, Not Headlines'
has been quick to share details of her life, but going in depth about her on-again-off-again relationship with tested her dedication to her fans.
, the "Eastside" singer, 24, discussed how she processed the back to back breakups — and — at a time when every aspect of her life was under a microscope. According to the outlet, she considered going on a Twitter rant about the split, doing a live video on social media or even talking about it to TMZ. Ultimately, though, she decided to prioritize her music over the drama.
"The biggest lesson I learned was to make art, not headlines," she said. "Because it can become quite easy, in the social media generation, to go from being a musician to becoming a personality."
Whether or not she will pen a song specifically about the 29-year-old rapper remains to be seen, but she did admit that all her life experiences factor heavily in her music.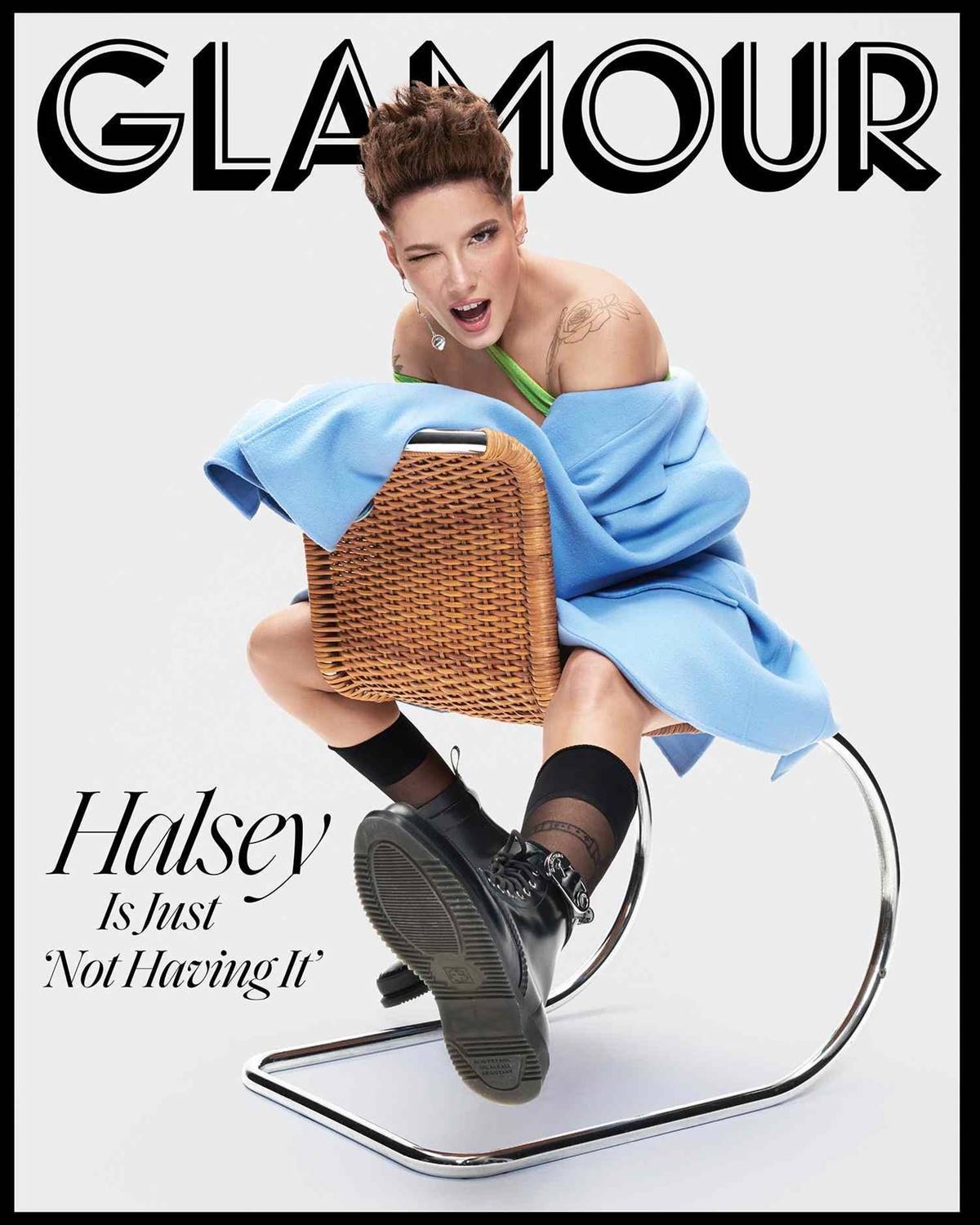 "I call myself a collector; I collect things from people and use them to widen my artistic repertoire, so that I am writing from a culmination of experiences from the world," she explained.
During the interview, the singer also spoke in-depth about another trying period in her life: her suicide attempt at age 17 and subsequent time seeking treatment in a psychiatric hospital. During her stay, she was diagnosed with bipolar disorder, which her mother is also living with.
"It was a lot of things happening at once, with a complete lack of direction. Thank God I learned it then," Halsey recalled before referencing her challenging past few years, which included an , and the split.
"If I hadn't already had my meltdown, who knows when it would have happened?" she said.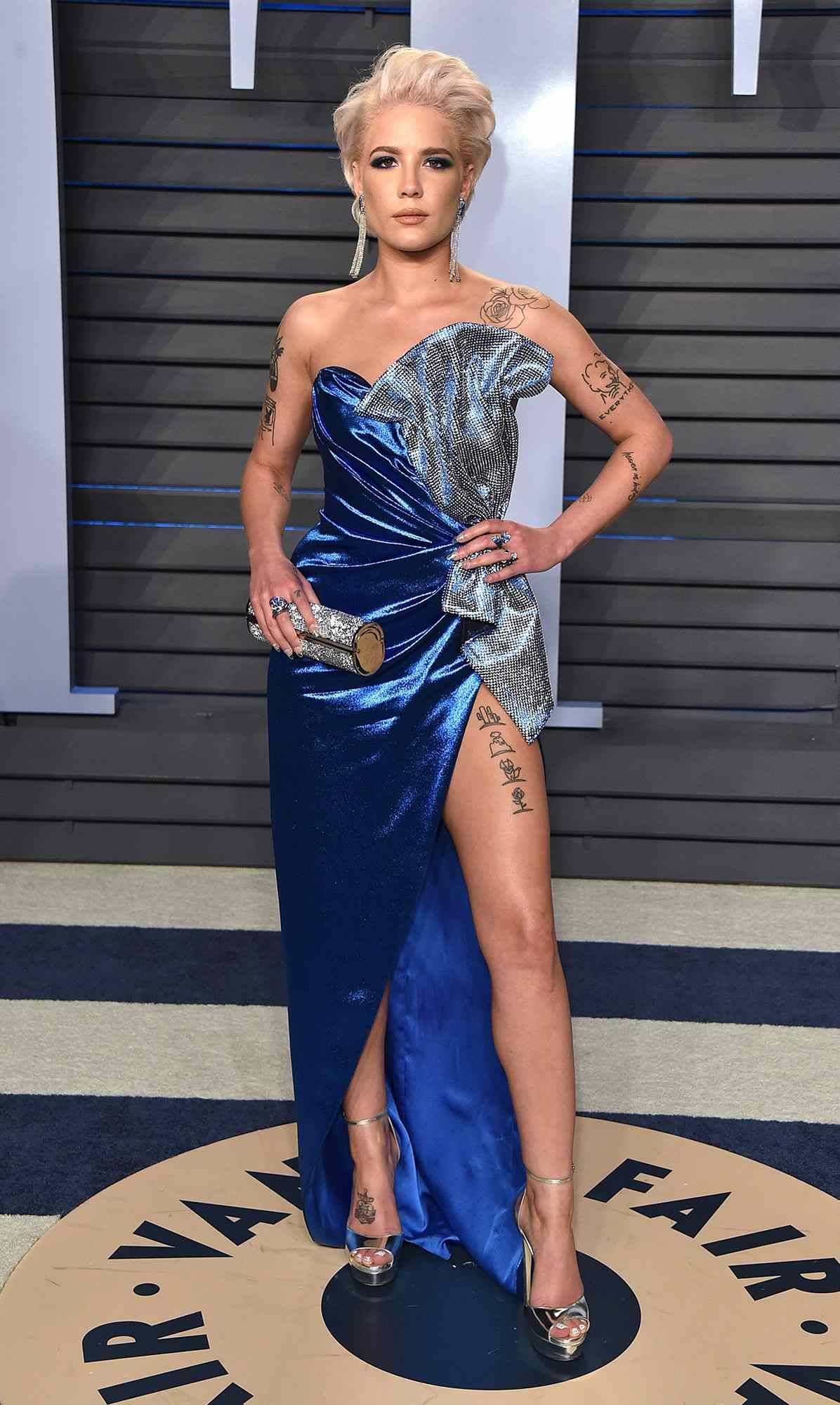 Since then, Halsey has grown more resilient, but little things about her fame still bug her, she shared. One of them is criticism of her music — because the experiences she writes about are so personal.
"[Writing a song is] a way of making sure that people hear you, that people understand you," she explained. "Any context outside of music I am just so sorely misunderstood. [In a song,] you can't take that thought or opinion out of context."
Because the interview took place in the famed Hollywood Forever cemetery, she also briefly reflected on her time with Chris Cornell, the late Audioslave frontman .
"Oh, come on, jeez, that's f—ing sad," she said when she saw his grave. "Really, really great guy."
In October, a source exclusively confirmed to PEOPLE that she and G-Eazy had split for the second time.
"It's over again for now," said the source. "He was partying over the weekend and girls were all over him. He didn't care who saw."
The musicians started dating in the summer of 2017. In July 2018, Halsey that she and the rapper were putting their relationship on hold.
RELATED VIDEO: G-Eazy Shuts Down Romance Rumors, Calls Her 'Just a Friend' After Split from Halsey
"I normally keep this kind of thing private but provided our public nature I feel the need to inform my fans. G-Eazy and I are taking some time apart," she shared on her Instagram story at the time.
The split did not last, though. In August, they sparked reunion rumors when they at the and when they . The next month, Halsey (complete with the tongue emoji) of the two in bathing suits on .
G-Eazy and Halsey then that coincided with her birthday.
"Happy birthday to this one. I love you so so so much and I always will," G-Eazy wrote on .
They then solidified their on-again status when they at the in October.