David Schwimmer keeps a low profile in NYC after 'Friends' co-star Matthew Perry's death
Following the death of his long-time co-star, Matthew Perry, David Schwimmer has been keeping a low profile as he walks the streets of New York City. Exclusive photos obtained by Page Six show the "American Crime Story" star, aged 56, leaving his Manhattan home on Monday morning. He attempted to hide his identity by wearing a blue baseball cap and a white protective face mask. To protect himself from the cooler temperatures, he wore a black puffer jacket over a gray turtle neck sweater and black sweatpants. Schwimmer kept his eyes focused on his phone before getting into a black SUV.
This sighting comes after Schwimmer was seen collecting a takeout order of Chinese food at his door with his ex-wife, Zoë Buckman, who he was married to from 2010 to 2017. After flashing a peace sign, he went back indoors. Schwimmer and Perry starred alongside each other for all 10 seasons of the iconic sitcom "Friends," which aired from 1994 to 2004. Perry was tragically found dead in his hot tub from an apparent drowning at the age of 54. Emergency services were called to his Los Angeles home after his assistant found him unconscious. While an official cause of death has not yet been confirmed, law enforcement sources have stated that there were no signs of foul play.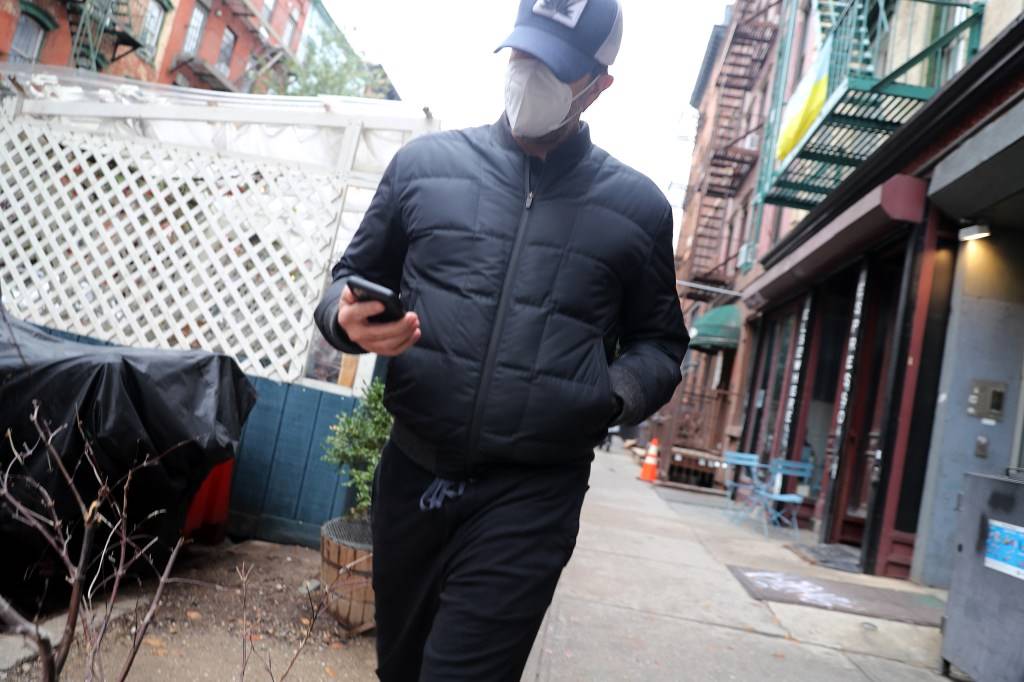 Meanwhile, a source from the industry has revealed that the "Friends" cast is deeply affected by Perry's sudden death. "The cast is reeling from the loss of their brother because that's what Matty was to them, their brother," said an insider. Jennifer Aniston, Courteney Cox, Schwimmer, Matt LeBlanc, and Lisa Kudrow are reportedly preparing to release a joint statement. "It's just devastating," the source added. Perry, who had been open about his struggles with alcohol and drug addiction over the years, remained very close with Aniston even after the series ended.
In a 2022 interview with Diane Sawyer, Perry expressed gratitude towards Aniston for reaching out to him. In his memoir, "Friends, Lovers, and the Big Terrible Thing," Perry mentioned that Aniston confronted him when his substance abuse became apparent to their cast mates. The source also mentioned that the entire cast of "Friends" was close and will be devastated by Perry's death. "They were together through the best of times and worst of times," they said. "When Matty was sick, they protected him and looked after him fiercely."