Kenny Chesney released his fan-favorite hit, "Summertime," to country radio on this day in 2006. 
The beloved warm weather anthem was co-written by Craig Wiseman and Steve McEwan and released as the third single from Chesney's 2005 album, The Road And The Radio (following "Who You'd Be Today" and "Living In Fast Forward"). 
A Summer Anthem
The lyrics paint the picture of a perfect summer day when "school's out and the nights roll in" and worries fade away. 
"And it's two bare feet on the dashboard/ Young love and an old Ford/ Cheap shades and a tattoo/ And a yo-ho bottle on the floorboard/ Perfect song on the radio/ Sing along 'cause it's one we know/ It's a smile, it's a kiss/ It's a sip of wine, it's summertime/ Sweet summertime," Chesney sings. 
Wiseman recalled writing the song in an interview with . He explained that the idea came to them while taking a break from writing the song "My Old Friend" for Tim McGraw. 
"Finally, around midnight, we took a break from writing 'My Old Friend' and went out on the back steps of my office; it was that first night when it stays warm, and you can smell the grass growing. I walked outside and was like, "Man … summertime! Smell that!" It was that first warm night of summer; it was great," he explained. 
Re-Live The Music Video
The next day, Wiseman says, he couldn't get the word out of his head. 
"For whatever reason, I kept going, 'Summertime! Summertime!' It was sticking in my head. We got to the office, and I pulled up a drumbeat and started saying it to the beat. I didn't want to call it 'Summertime,' because you want to come up with a little better of a title than that, but it just kept coming back to 'Summertime.'"
Before they knew it, a hit was born. 
The music video features footage from several of Chesney's concerts and includes footage of fans showcasing their love for the superstar. From decorated cars, to custom license plates and handmade signs, the video brings the fans' passion for Chesney and his music to life.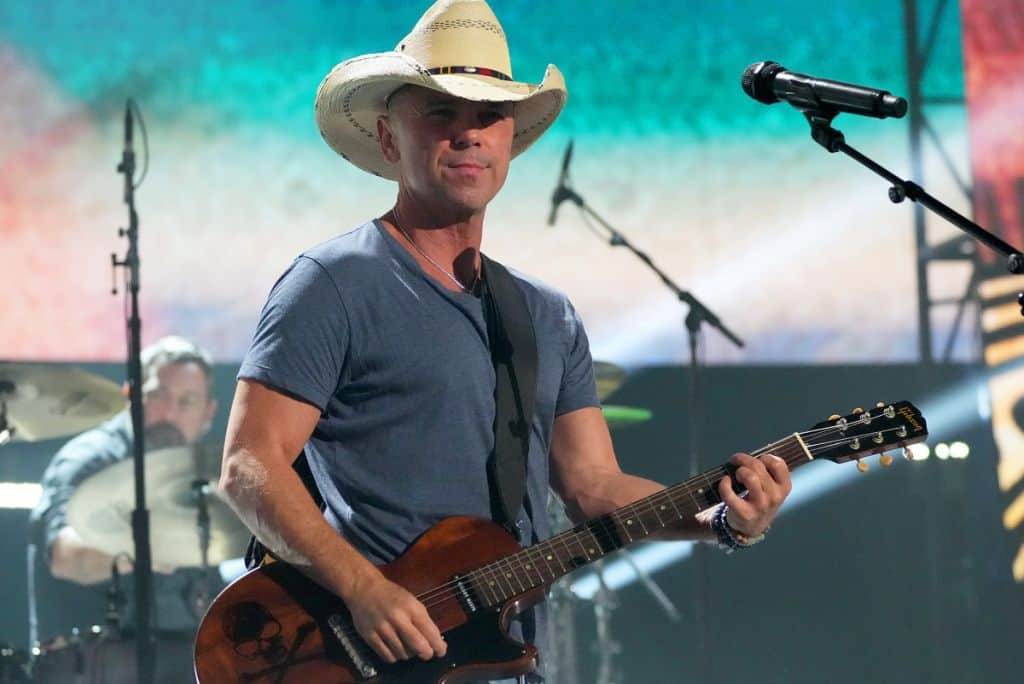 The clip also tips its hat to the band and the crew who help put on the live shows the Tennessee native has become known for.    
"Summertime, it means so many things," Chesney says as the music video begins."It's tailgating in the parking lots, being free and living easy, but for me and the guys on the road, summertime means all the fans bringing all these songs alive. It's playing way too loud and having a whole lot of fun doing it. Because, without you, without the fans, the music just isn't the same. And with you, well, it's always summertime."
"Summertime" is a staple in his live shows. He showcased a performance of the high-energy track in his 2011 theatrical release, Kenny Chesney: Summer In 3D.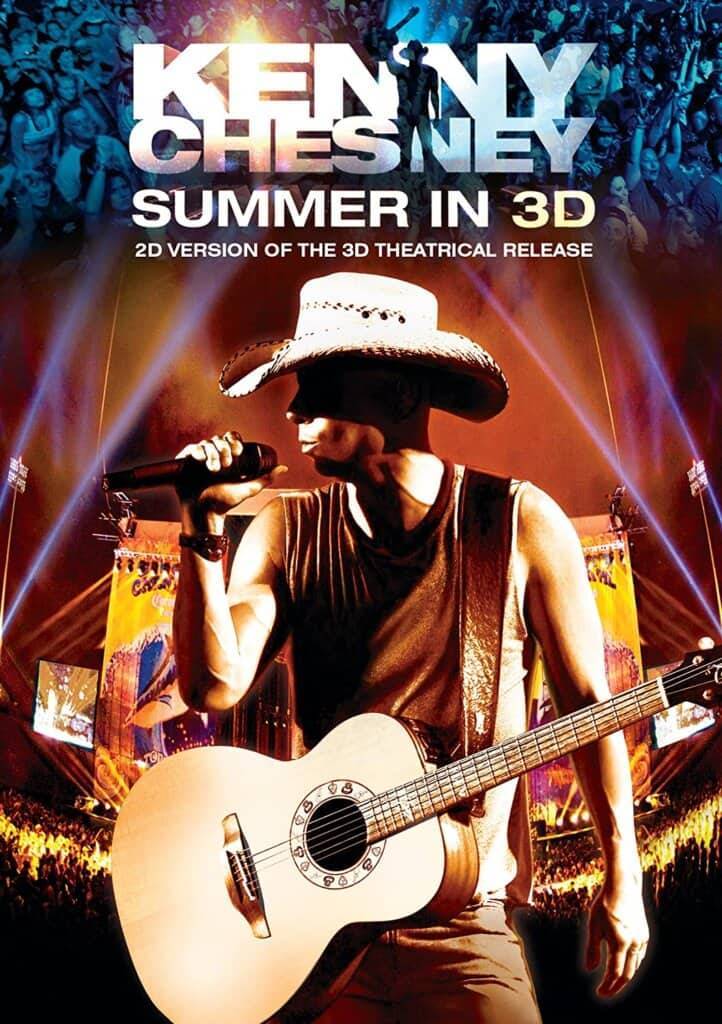 Filmed over six nights, the film includes concert footage and behind-the-scenes footage. Other songs included are "Live Those Songs," "Beer In Mexico," "Out Last Night," "Big Star," and more. 
The DVD includes four bonus performances: "Me and You," "Don't Blink," "Guitars and Tiki Bars," and "Never Wanted Nothing More." 
Kenny Chesney is currently in the midst of his where he performs "Summertime" and a . 
The trek features special guest Kelsea Ballerini and runs through May 27.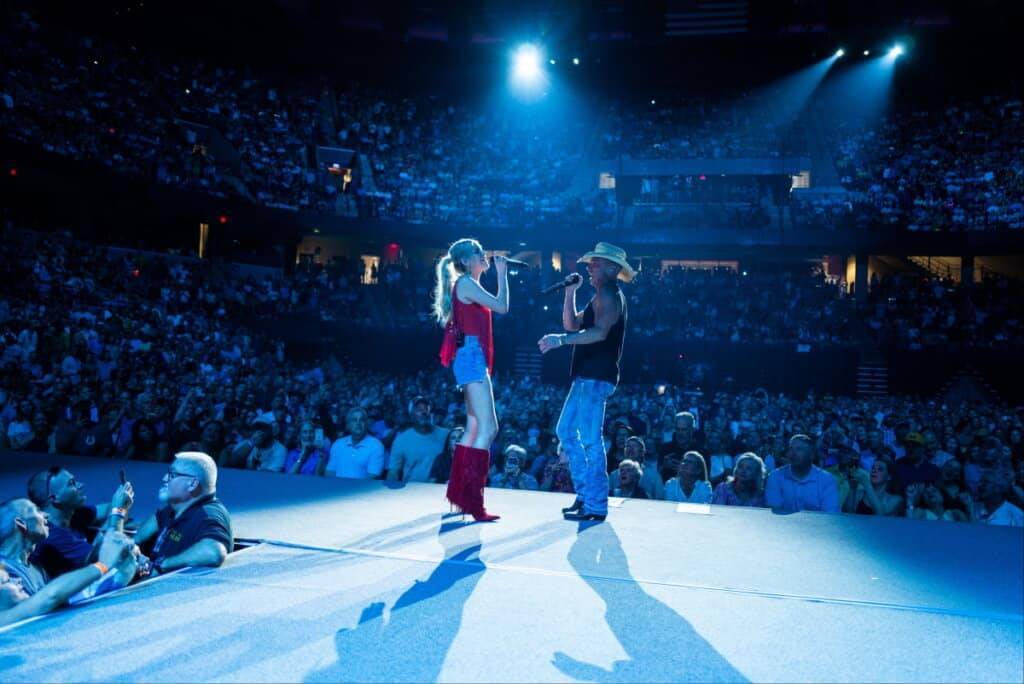 I Go Back Tour 2023
April 
12 – Birmingham, AL – Legacy Arena at the BJCC
14 – Jacksonville, FL – Daily's Place Amphitheater
16 – Ft. Lauderdale, FL – Tortuga Music Festival*
22 – North Little Rock, AR – Simmons Bank Arena
25 – Lexington, KY – Rupp Arena
27 – Greenville, SC – Bon Secours Wellness Arena
29 – Greensboro, NC – Greensboro Coliseum
May 
4 – Moline, IL – Vibrant Arena at The Mark
6 – Grand Rapids, MI – Van Andel Arena
9 – Grand Forks, ND – Alerus Center
11 – Sioux Falls, SD – Denny Sanford Premier Center
13 – Lincoln, NE – Pinnacle Bank Arena
18 – Fort Wayne, IN – Allen County War Memorial Coliseum
20 – Evansville, IN – Ford Center
25 – Charleston, SC – Credit One Stadium
27 – Orange Beach, AL – The Wharf
23 – Endicott, NY – En-Joie Golf Course*
July 
22 – Des Moines, IA – Hy-Vee Indy Race*
*festival/one-off show dates