Keira Knightley and Carrie Coon at screening of Boston Strangler film
and co-star Carrie Coon were dressed to the nines on Tuesday at a screening of their film the Boston Strangler at the Museum of Modern Art in New York.
The Pirates Of The Caribbean alum, 37, delivered goth glam as she posed for shutterbugs while The Gilded Age actress, 42, exuded elegance in head-to-toe beige.
, who broke the story on the notorious serial killer back in the 1960s, in the upcoming biographical drama.
Meanwhile, Coon plays Loretta's right-hand woman and a fellow reporter at the Boston American Record newspaper.
Boston Strangler is slated for a Friday, March 17 release on Hulu.


Knightley stunned photographers as she arrived in a black puff-sleeve corset dress that highlighted her famously slender frame.
It was decked out with sequins that sparkled under the red carpet lights.
The mother-of-two stood on black platform heels and sported shiny ox blood nail polish.
Her shoulder-length brunette hair was softly curled and her eyes were amped up with a smoky blend of black and brown eyeshadows.
Coon flashed a beaming smile while modeling a figure-hugging beige dress with a chic mock neckline.
The Gone Girl star wore a cream blazer draped over her shoulders and she accessorized with sparkly hoops.
Her golden hair was parted to one side and styled in voluminous waves.
After getting in their solo shots, the two ladies joined forces for photographers.
more videos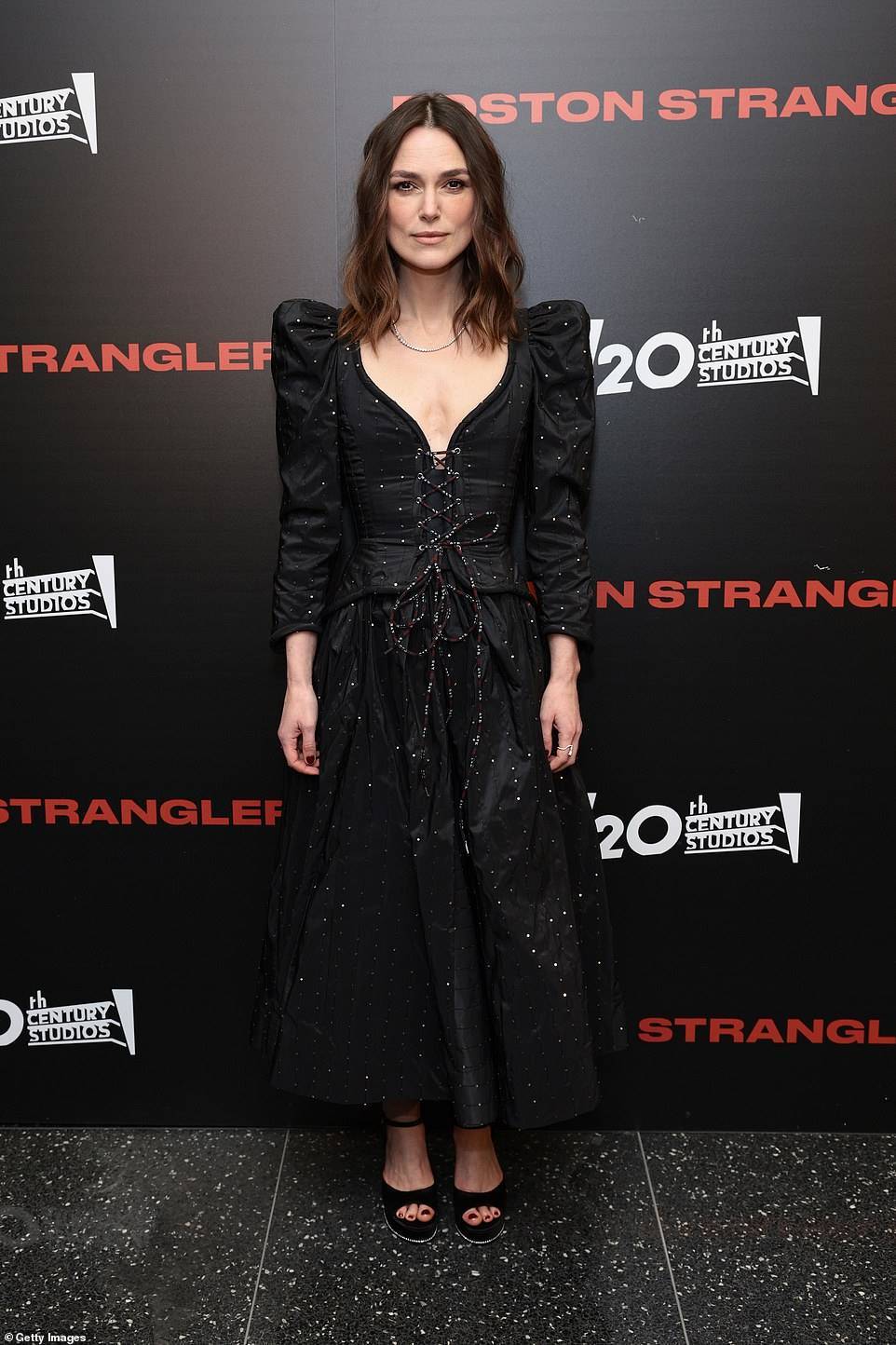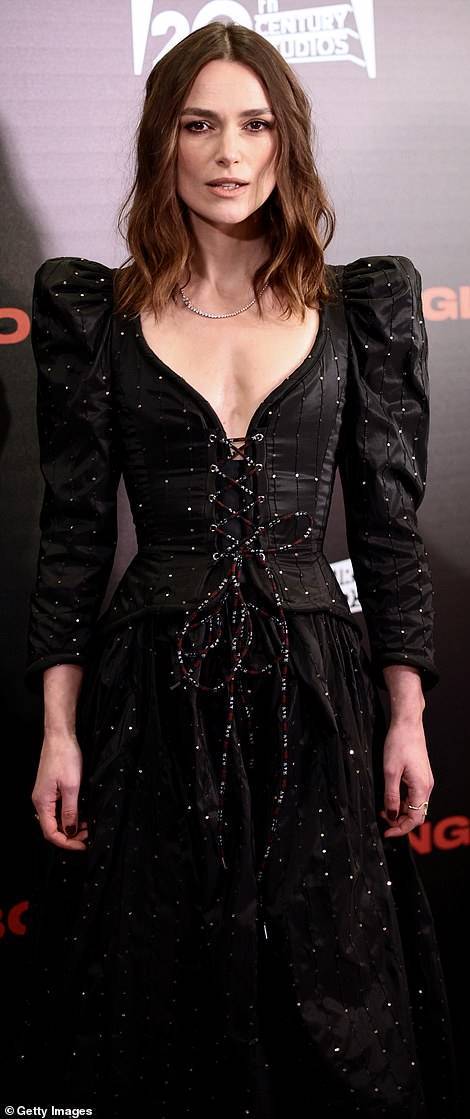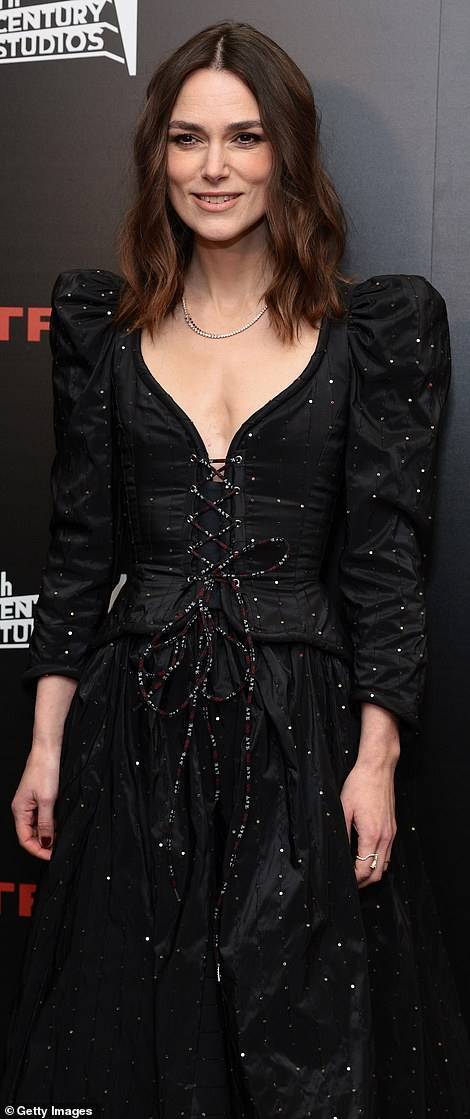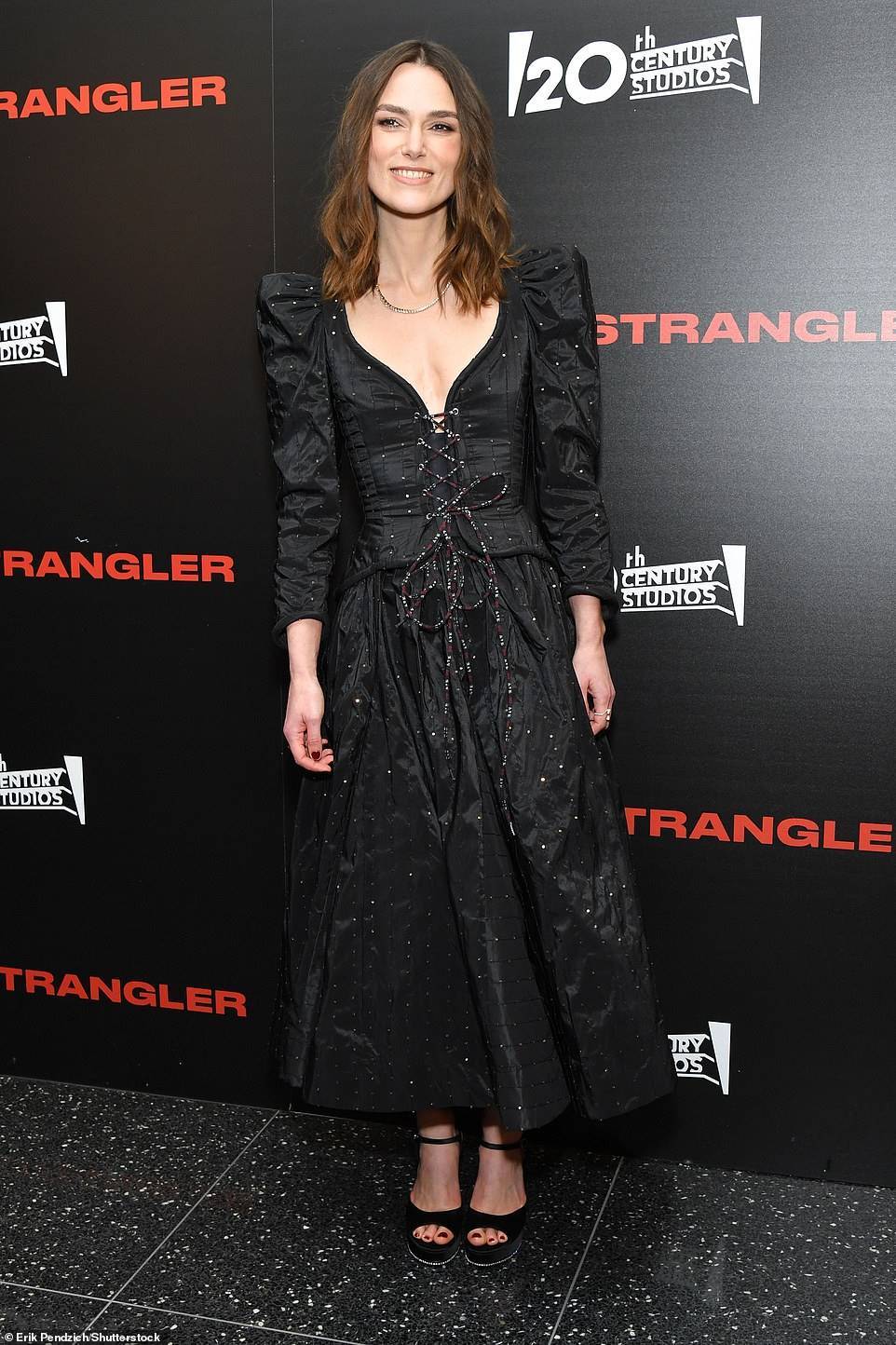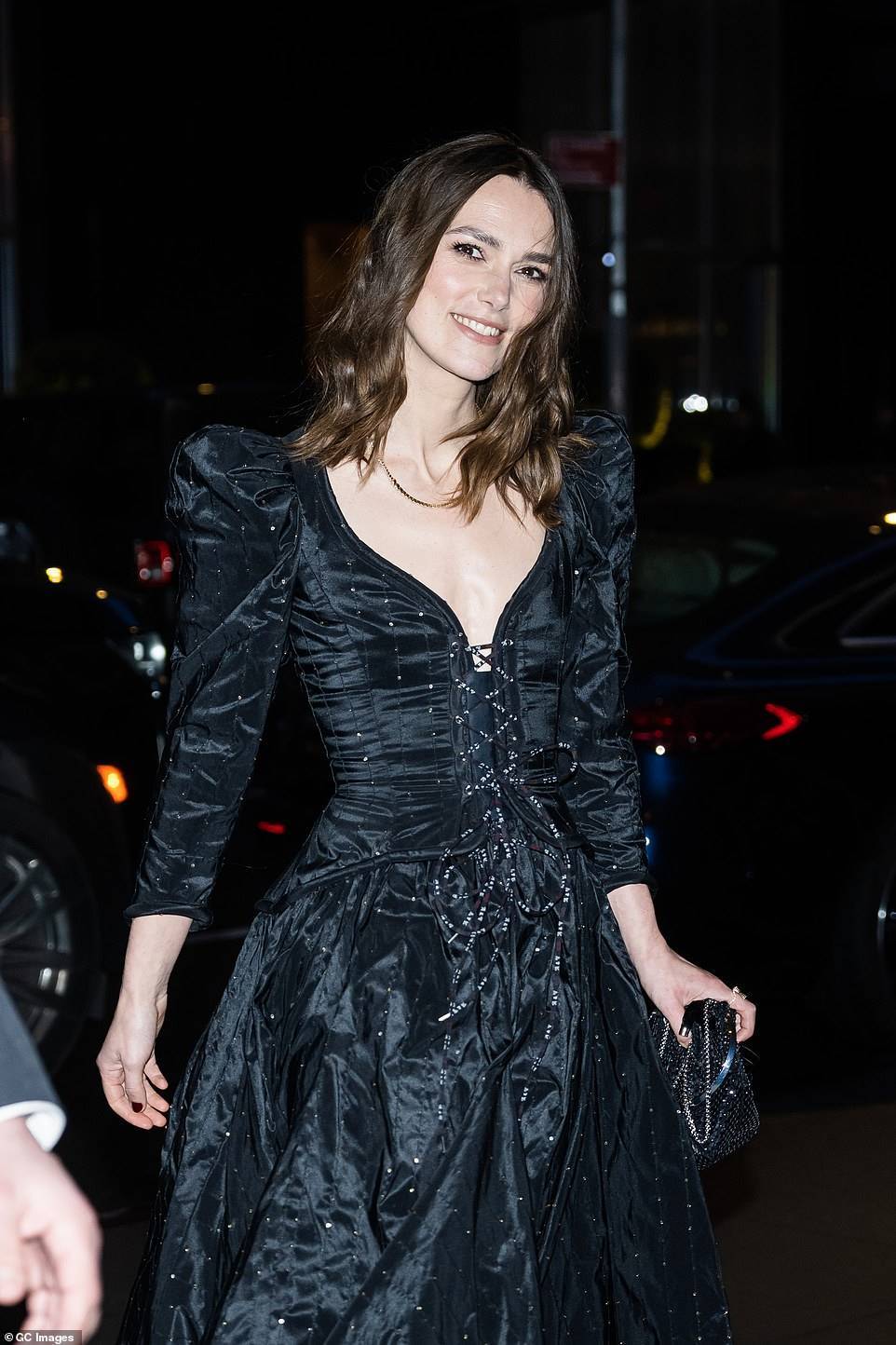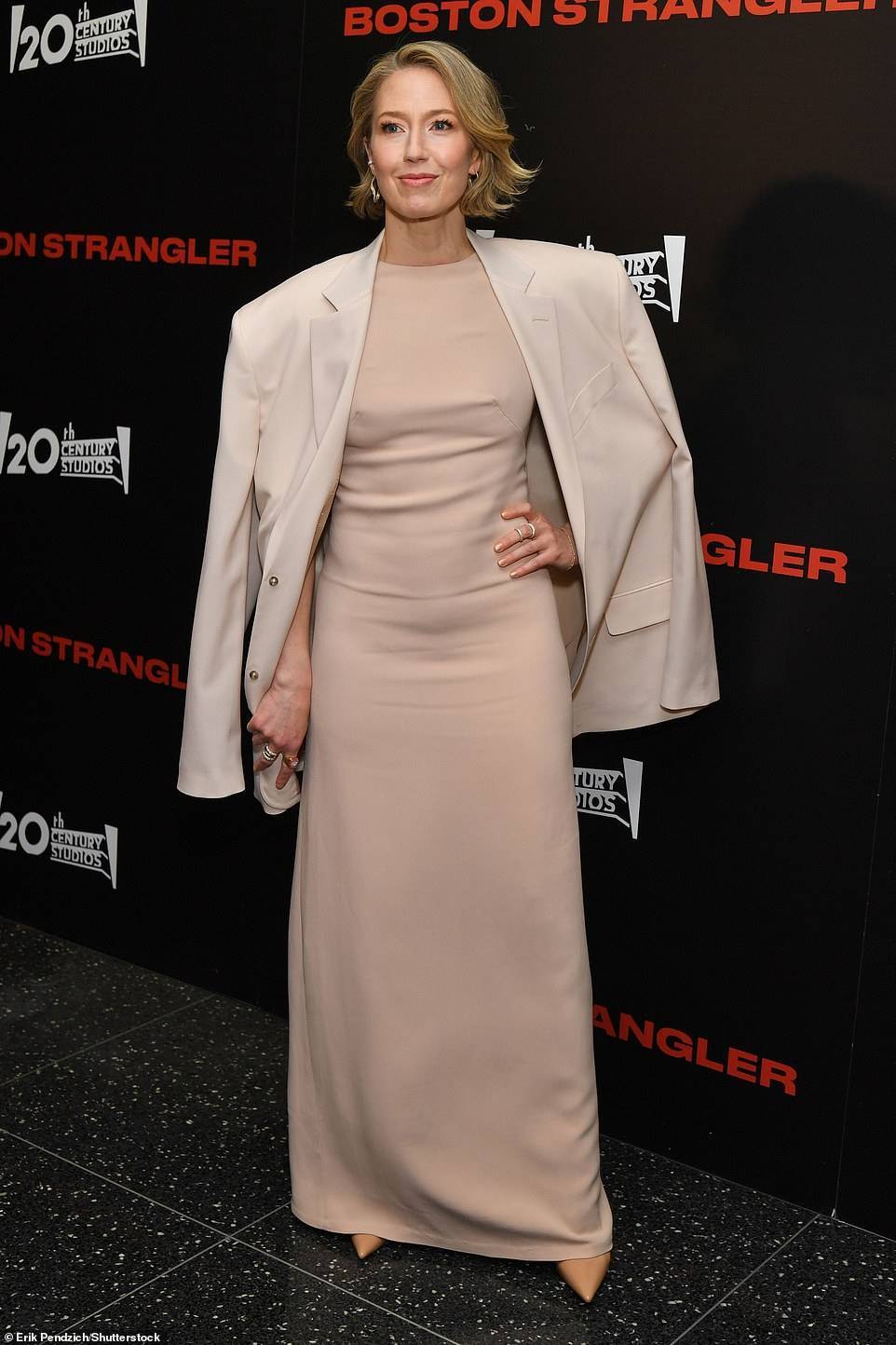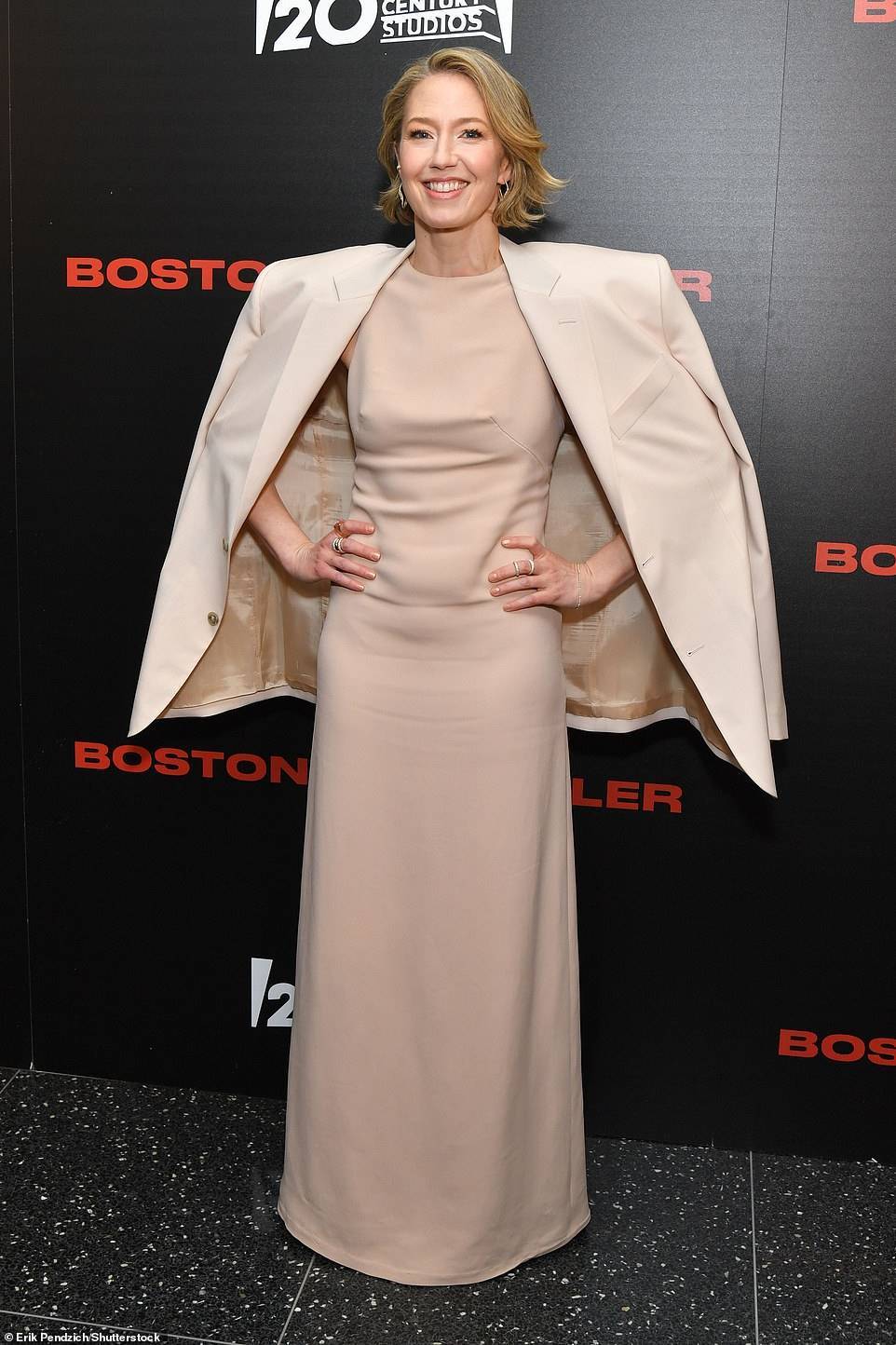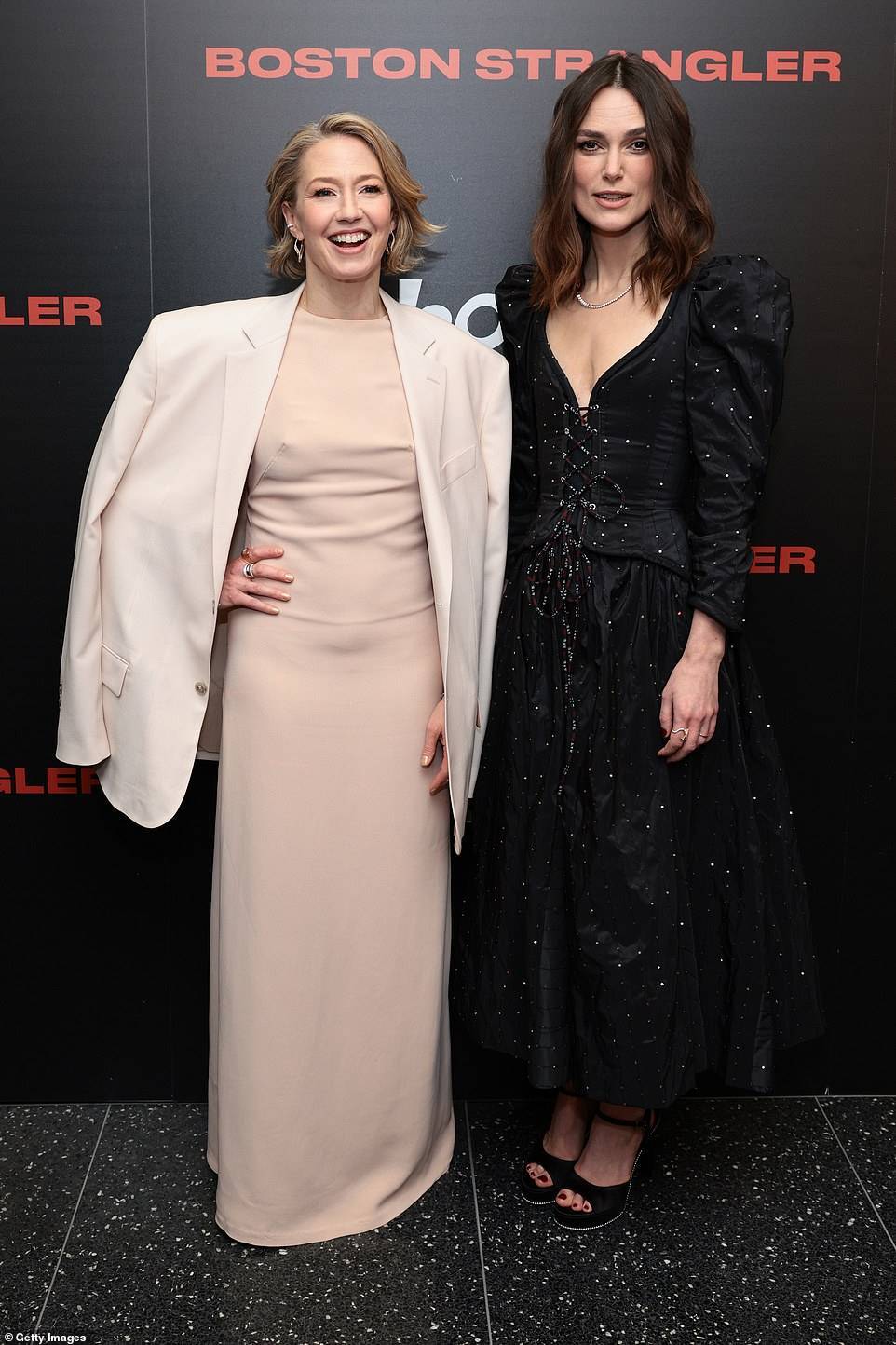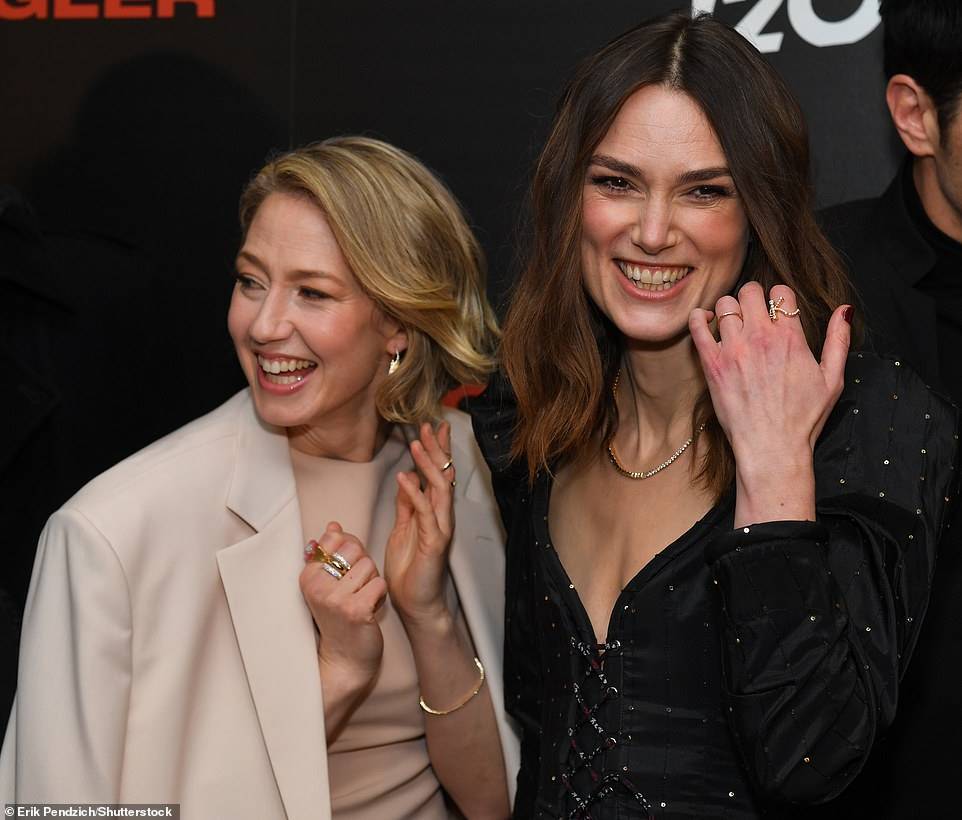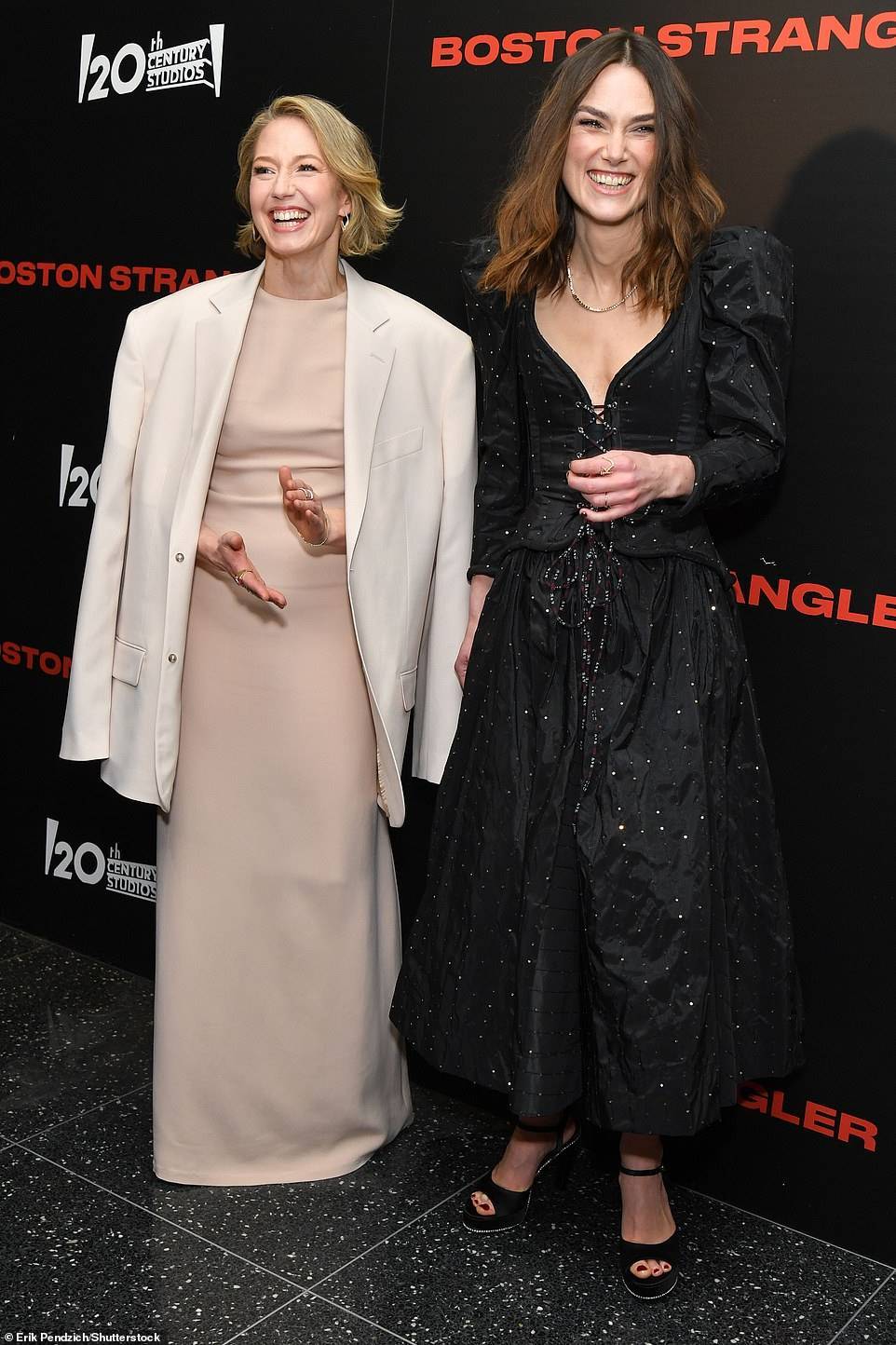 Knightley and Coon were captured chatting and giggling just moments before heading into the screening.
Others attendees included: David Dastmalchian, Evelyn Leigh, Marianne Leone, Chris Cooper, Greg Vrotsos, Peter Gerety, Celia Weston, David Burtka, Richard Kind and director Matt Ruskin.
The true story of the Boston Strangler took place between 1962 to 1964, when single women across Massachusetts were the target of a serial killer and rapist - with at least 11, a thought 13, losing their lives.
As the case was investigated by Boston authorities, the far locations of each woman left them at a loss of who could be the culprit.
Eventually, convicted rapist Albert DeSalvo made a jailhouse confession claiming that he was the Boston Strangler and provided details on the 11 murdered women.
But he was later found dead in his jail cell, before the case had been fully solved. It was eventually closed in 2013, when recent advances in forensic science confirmed that it was DeSalvo with DNA proof.
Before it was completely closed, the story inspired the 1968 biographical film of the same name, which starred Tony Curtis as the infamous criminal.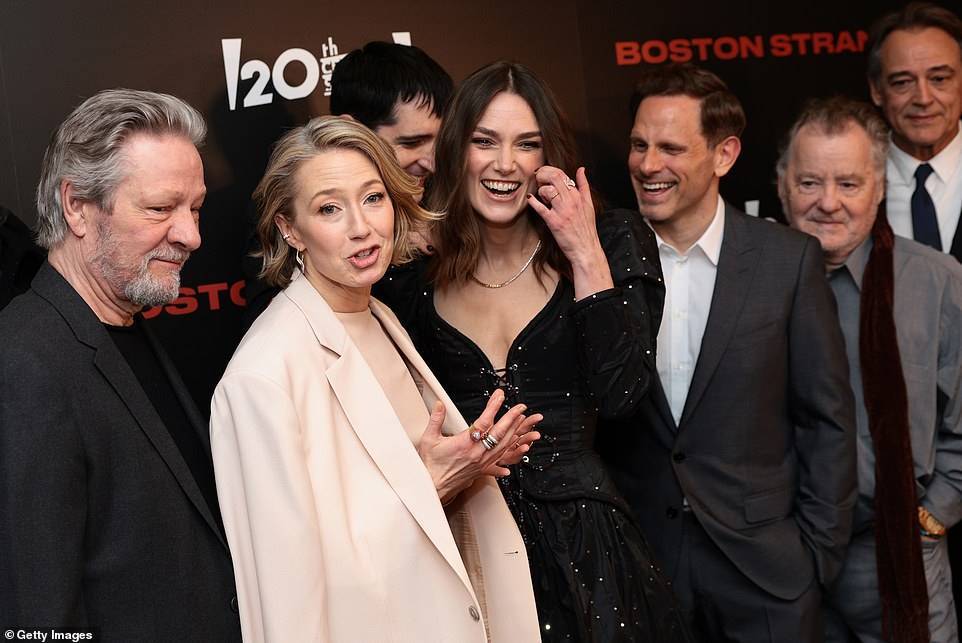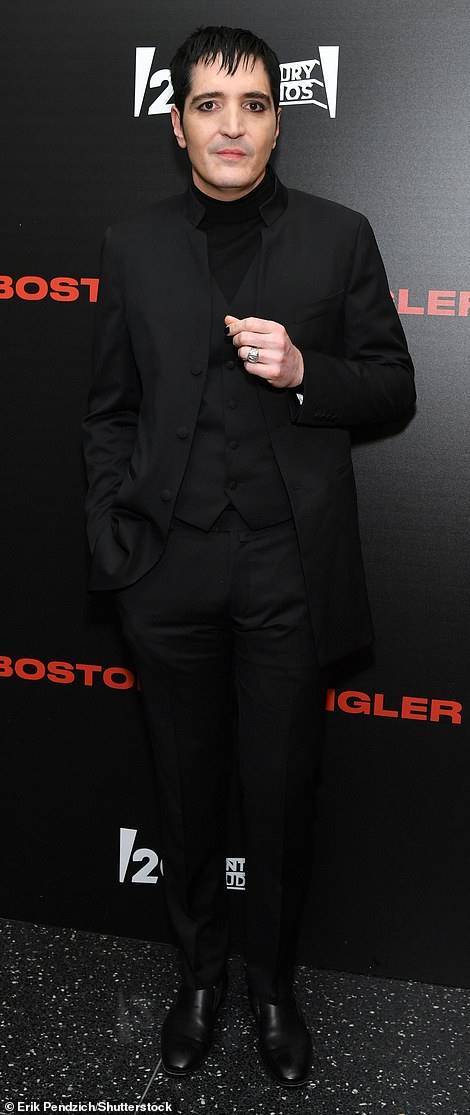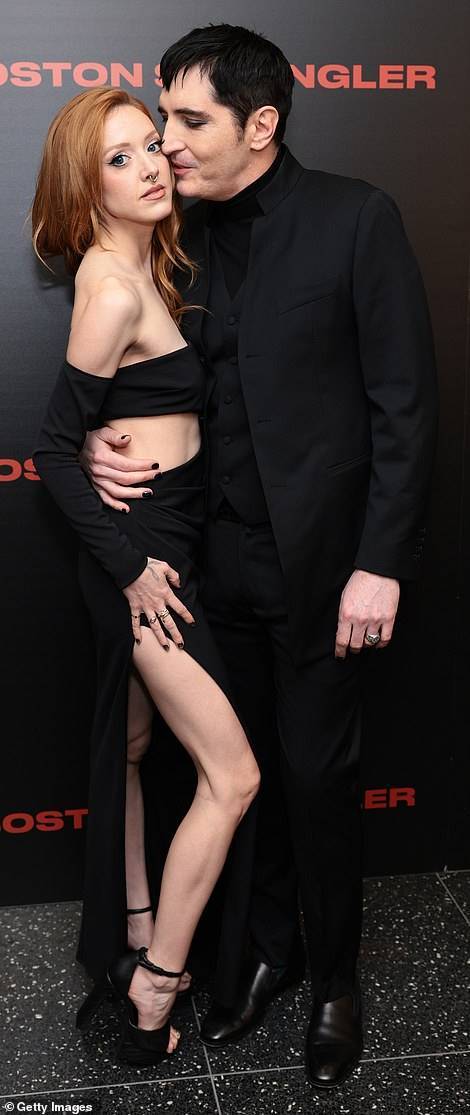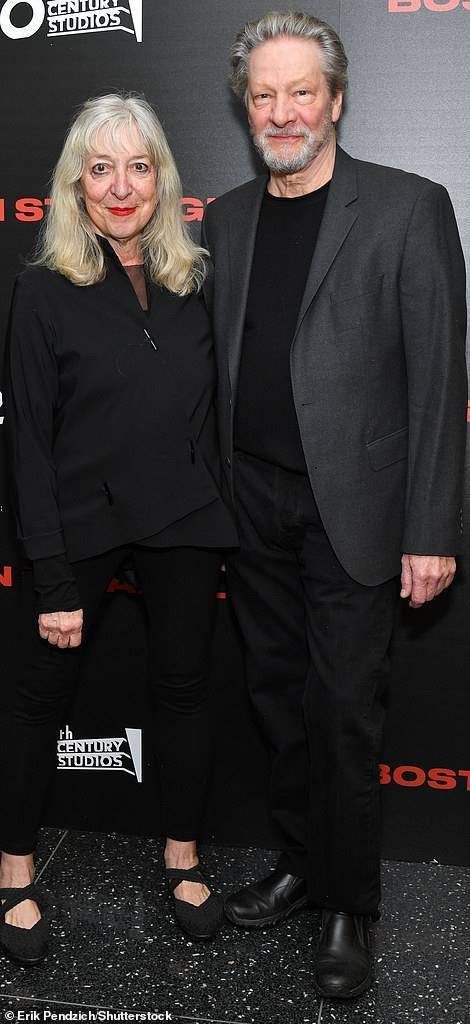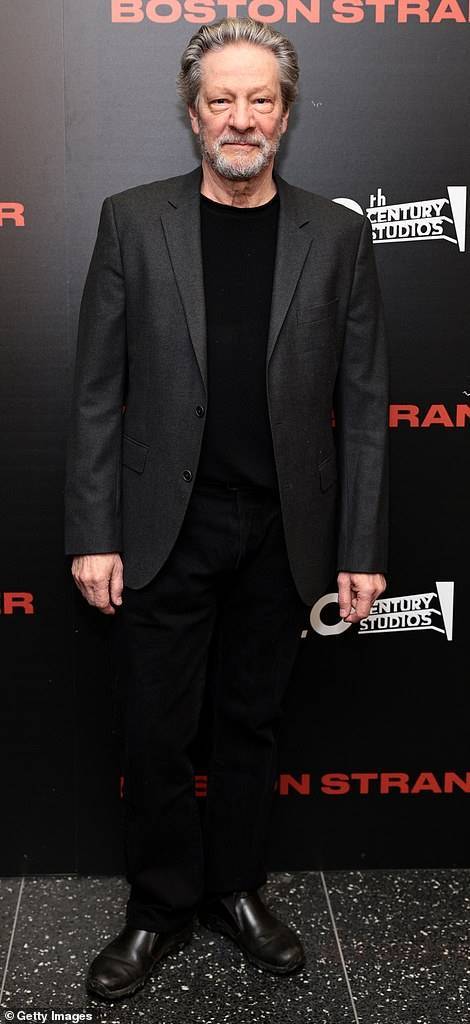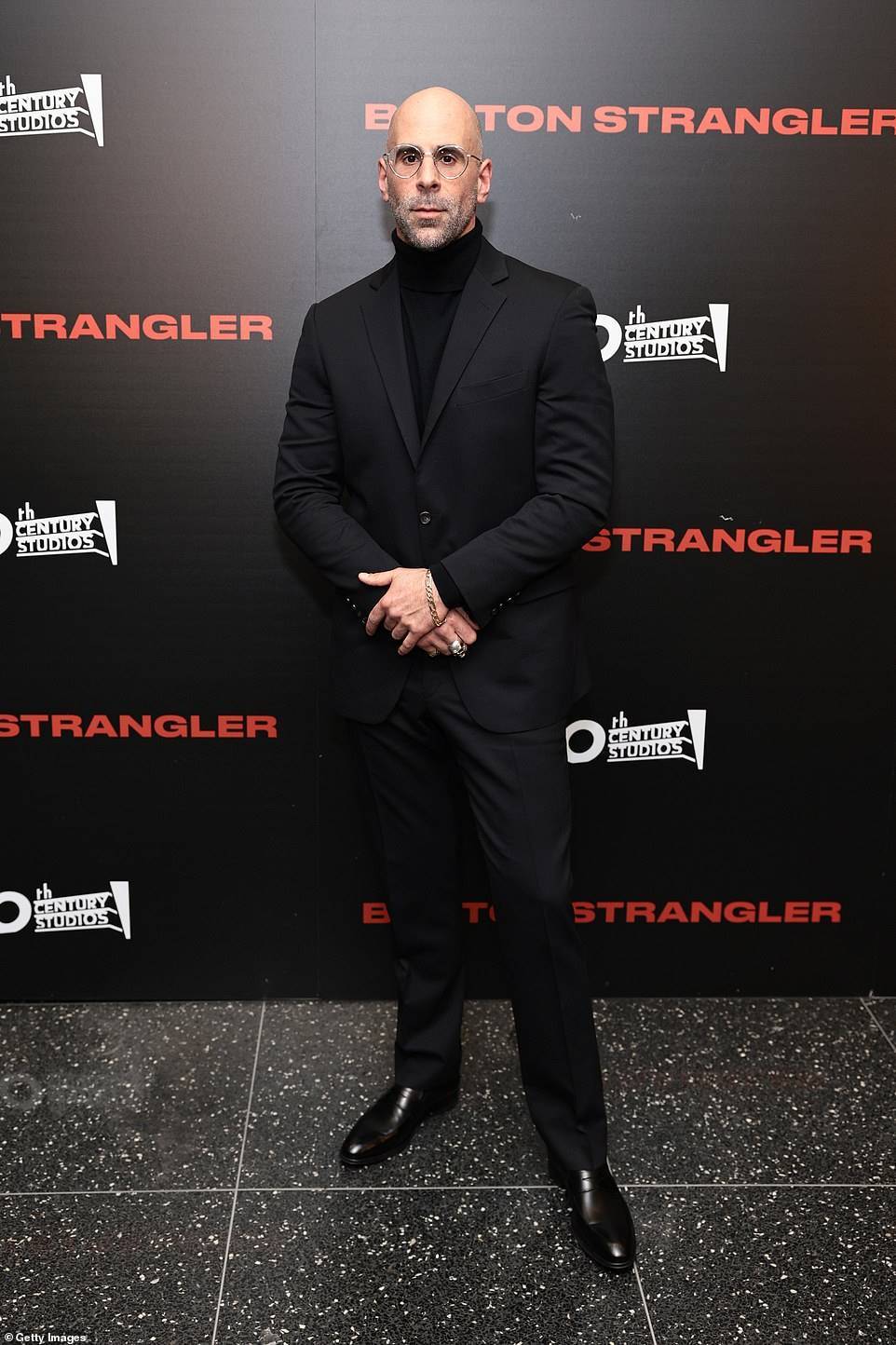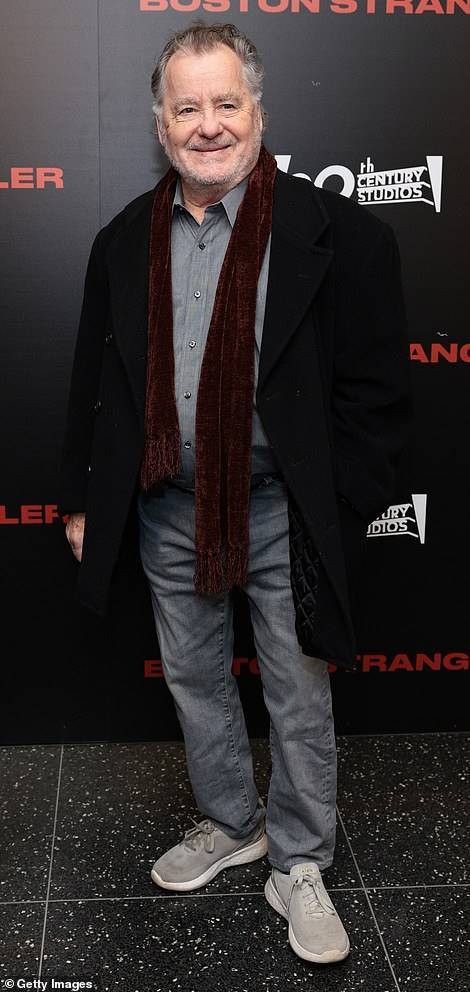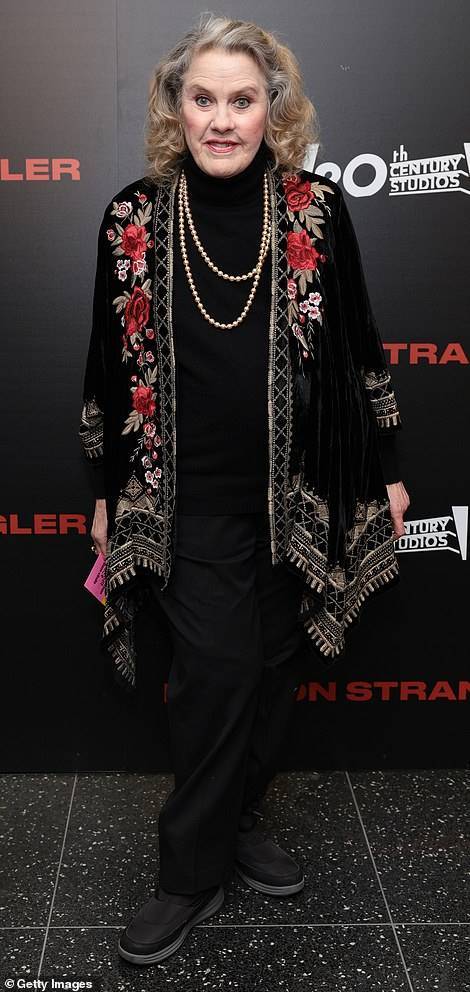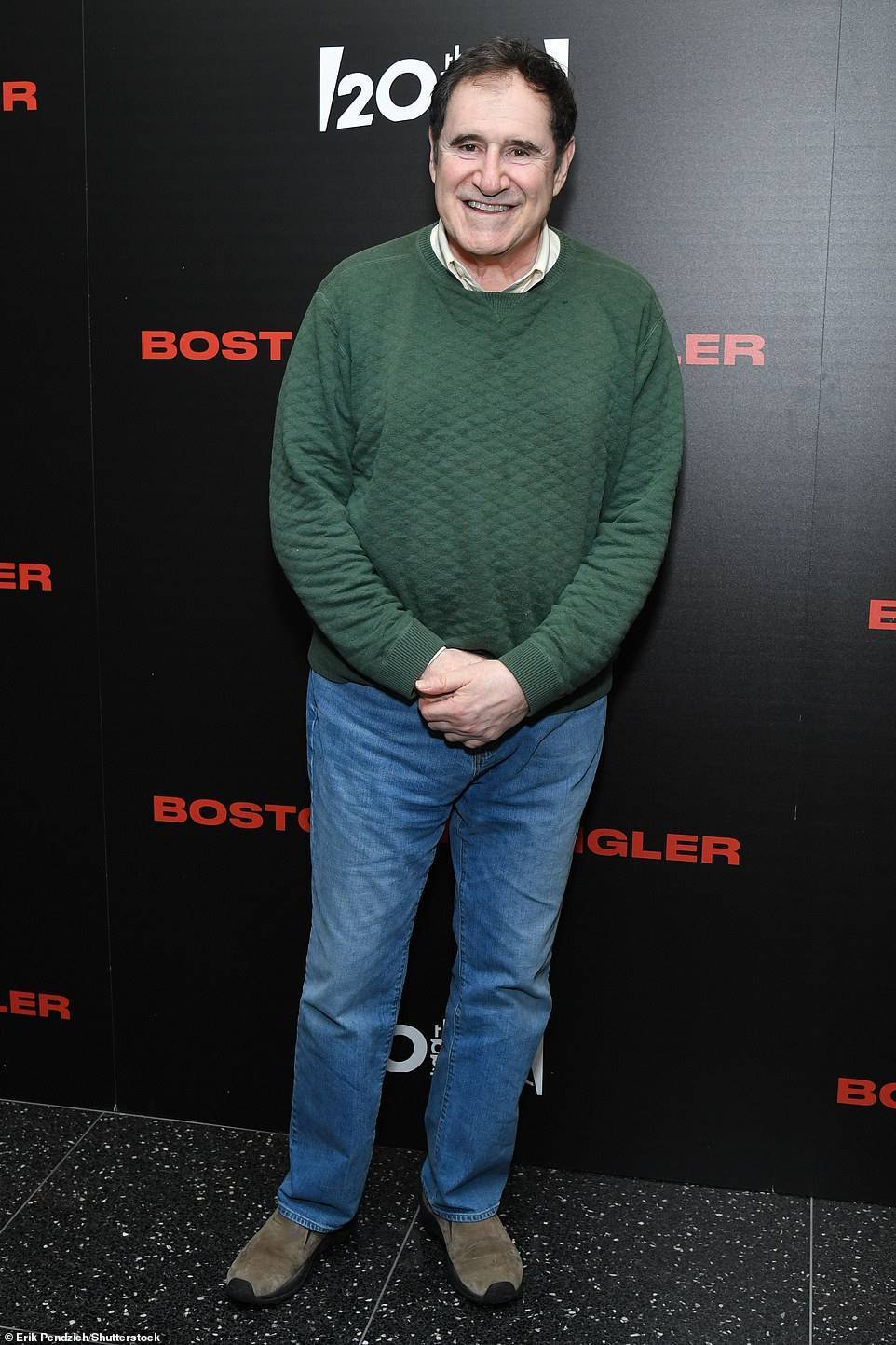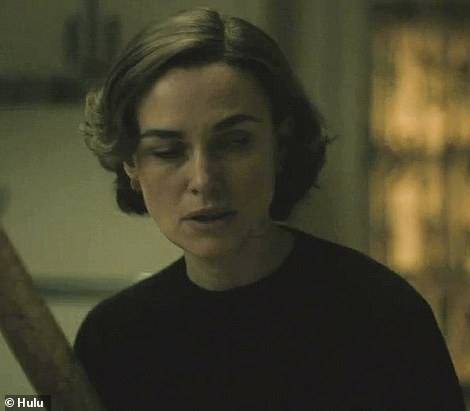 The new release is written and directed by Matt Ruskin, while it also stars David Dastmalchian (The Suicide Squad, Dune), Chris Cooper, and Alessandro Nivola.
In real life, reporter Loretta passed away in 2018 at age 90. After uncovering the scandal, she went on to be an award-winning medical reporter and the second woman to serve as editor of the editorial pages at the Globe.
'This is a horrific story of the brutality of the male psyche and how disturbed and awful it can be, told through the eyes of two women,' Knightley recently said of the film. 
'It's a tricky story to tell, because there are many different twists and turns.'