Prepare to see as you never have before in the
The singer, 28, was spotted filming the horror movie at The Hollywood Forever Cemetery on Wednesday, wearing little more than nude underwear and fake gruesome lacerations.
While little is known of Halsey's role, the singer - whose pronouns are she/they - appeared to be playing either a zombie or a corpse in this particular scene. 
Their upper body was completely covered in massive cuts, scrapes, and dark bruising. Even Halsey's face was full of deep cuts, dark smears, and black eye makeup to complete the ghoulish effect.
Interestingly, a pentagram was etched onto their right shoulder.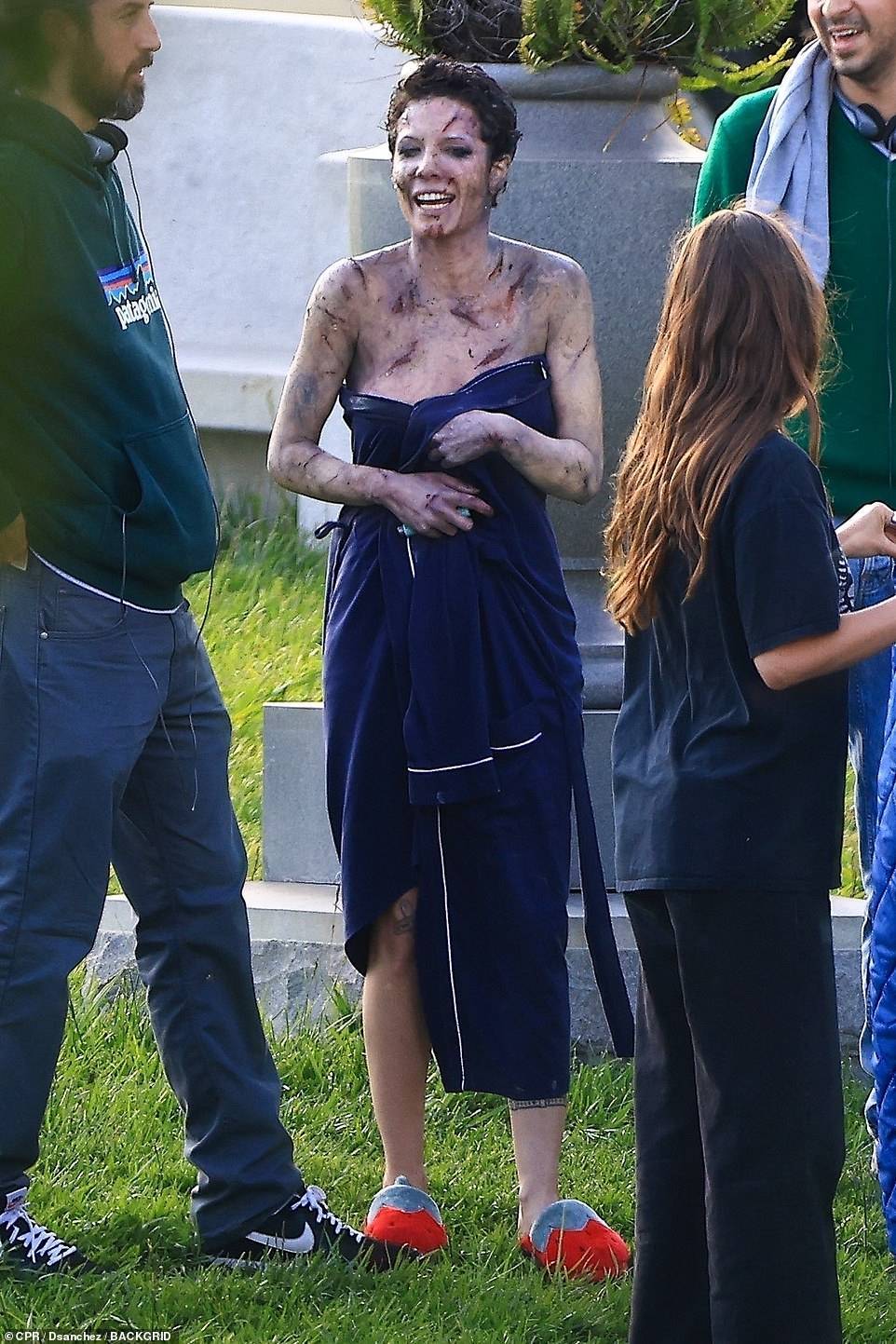 As Halsey stood about on set with a blue robe wrapped around their body, an assistant did a few finishing touches to her hair, which appeared to have been slicked back with gel.
Halsey was joined by a body double who appeared to be filling in for Elizabeth Debicki.
The body double was also done up in the same undead fashion, with messy hair and dark markings all over her body.
At one point, Halsey crouched onto the grass as a production worker concealed her with a quilted blue blanket.
Fighting off a chill, Halsey and her co-star carried hot water bottles close to their chest as they made their way through the set.
By this point, Halsey was now clad in comfortable grey sweatpants with the robe wrapped around their body.
Not seen in the photos was MaXXXine star Mia Goth, who is returning to her role as Maxine Minx in the upcoming third and final installment of the X trilogy.
MaXXXine directly follows the 2022 film titled, X, where adult movie actors traveled to a farmhouse in rural Texas to film a movie, and soon fight for their lives against an elderly couple who live at the home.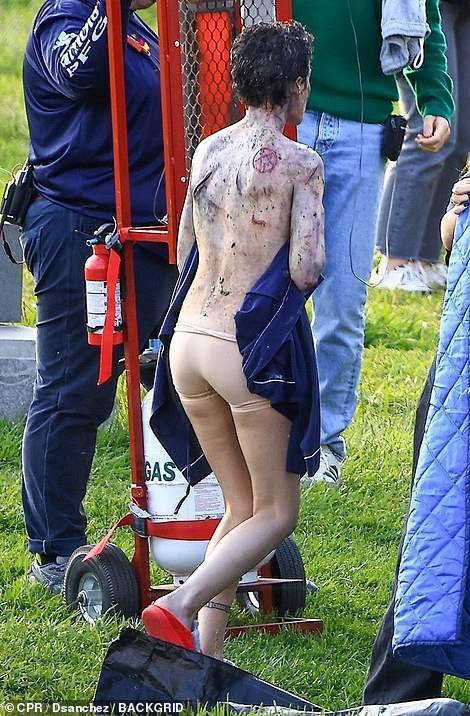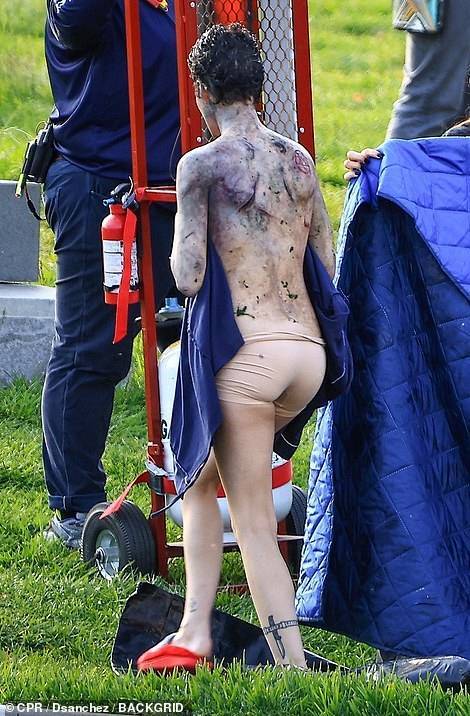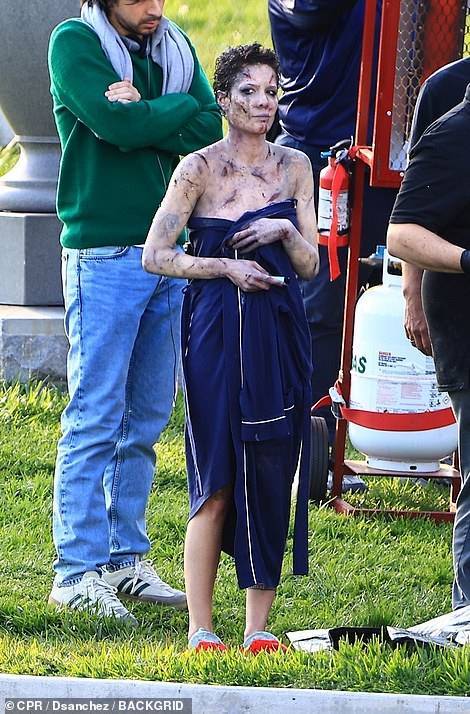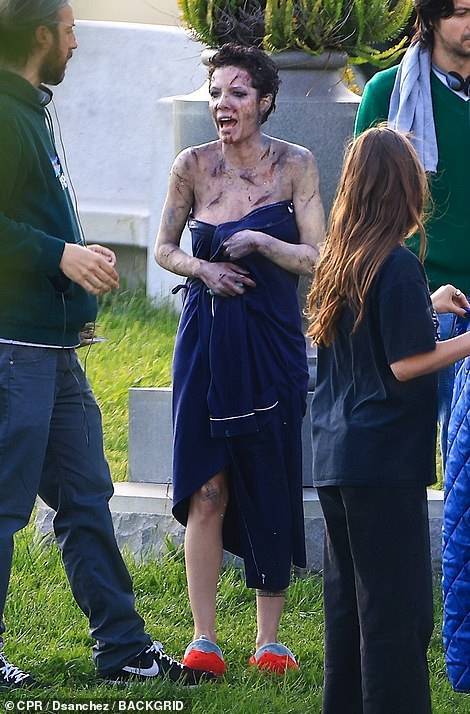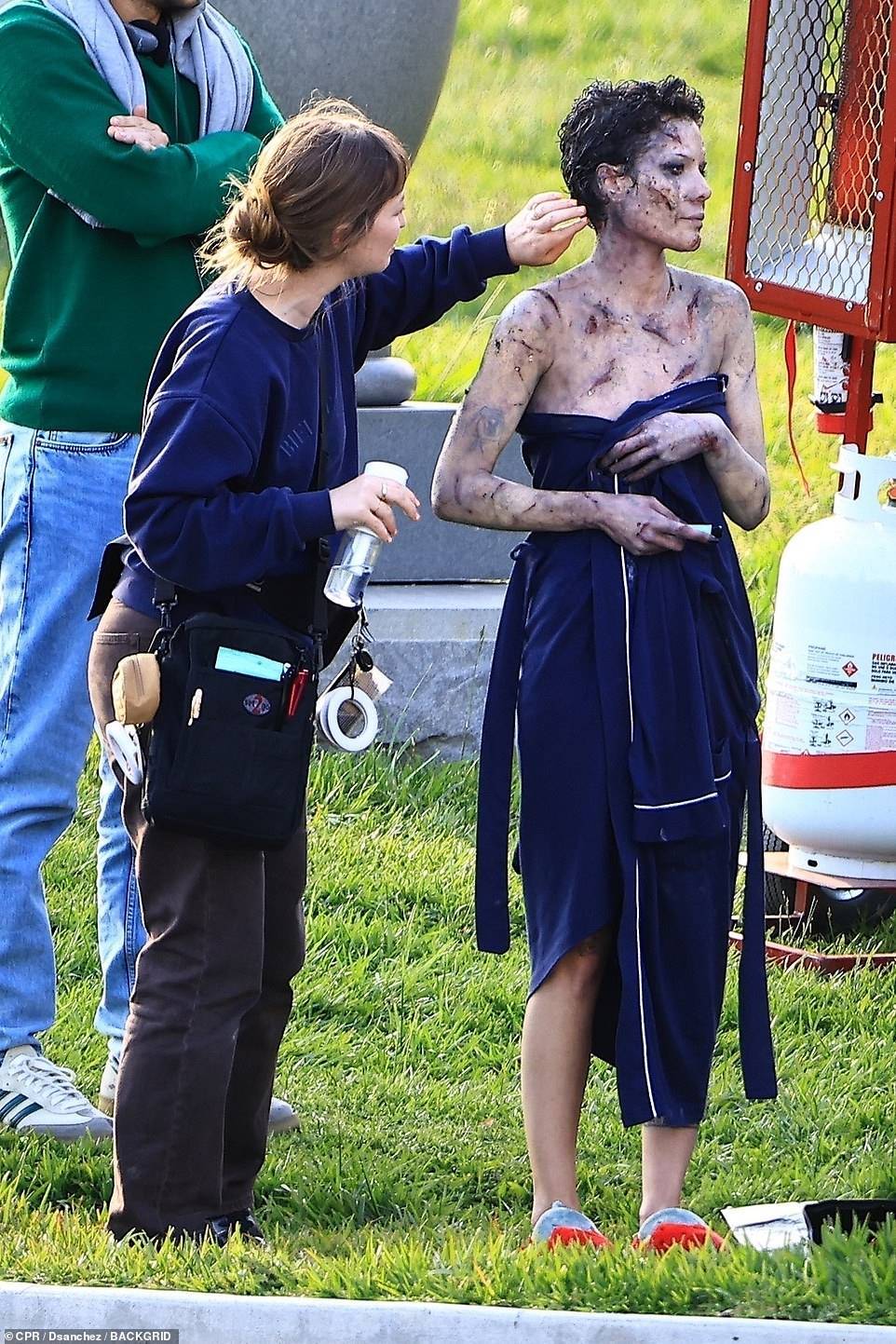 The third film, which is also the final installment in the trilogy, follows Mia's character, 'who was the only survivor of the bloody incidents of X, as she continues her journey towards fame to be an actress in 1980s Los Angeles,' according to an official IMDB synopsis.
X first premiered at the South by Southwest Festival in March 2022, and received critical acclaim as well as positive reviews. Later that same year, a prequel titled, Pearl, was released in September 2022.
The A24 project focused on the origin story of the titular character, Pearl, who was the elderly woman (also played by Mia) who resided at the rural Texas farmhouse in X. The movie received positive feedback from both audiences and critics.
Other stars that have been cast to join the third installment include Emily In Paris star Lily Collins, Kevin Bacon, and also Michelle Monaghan.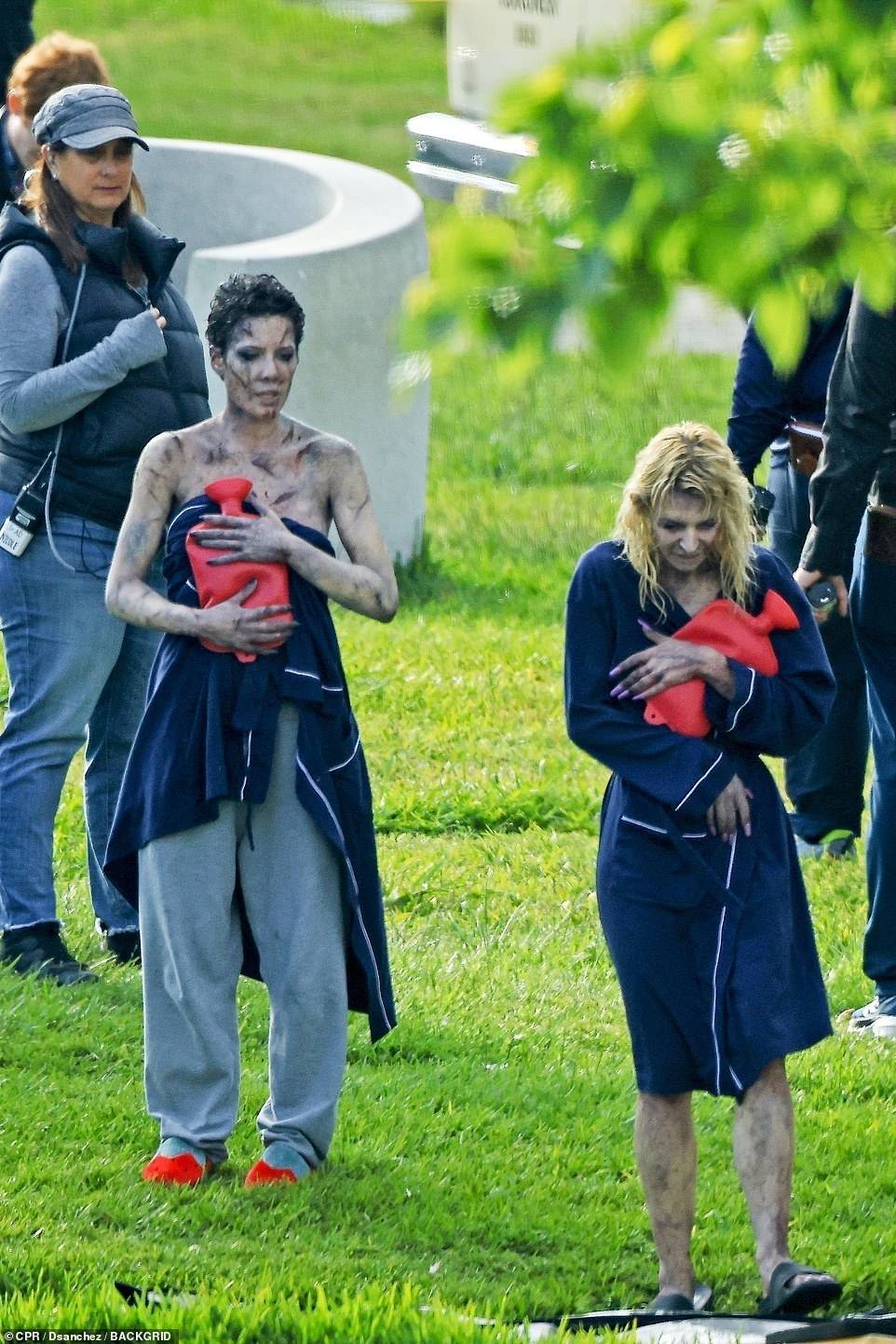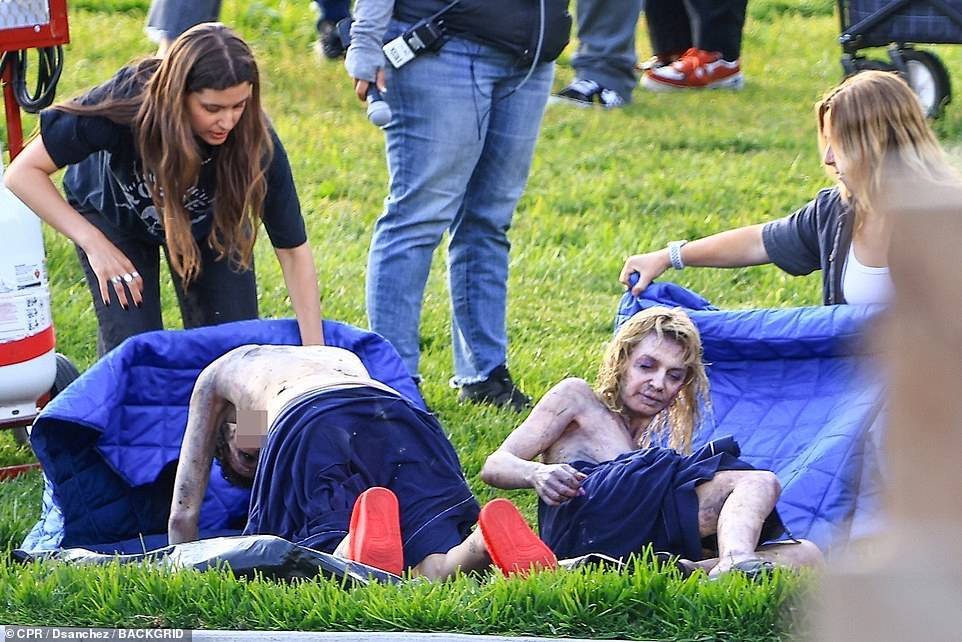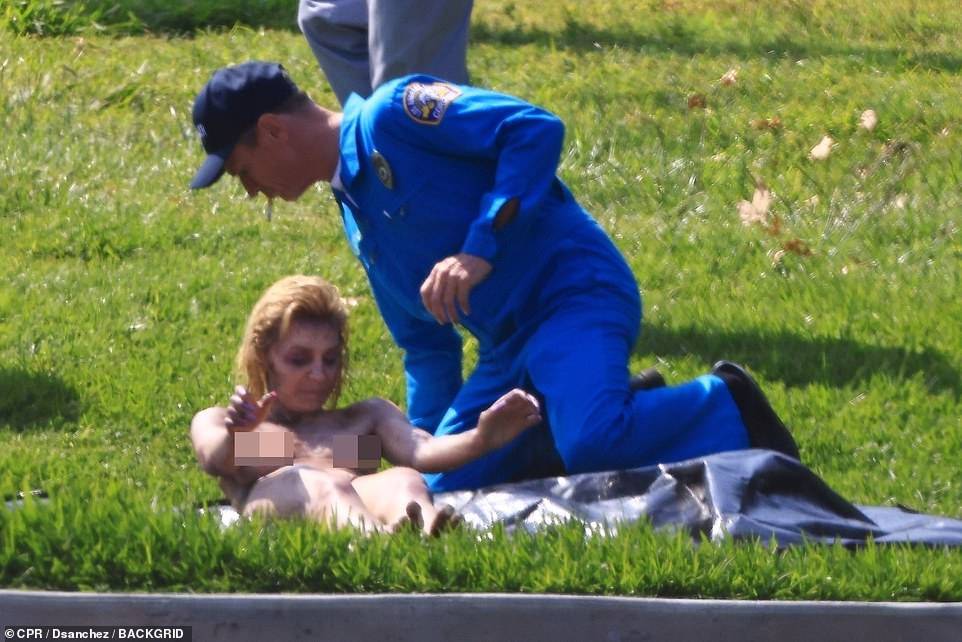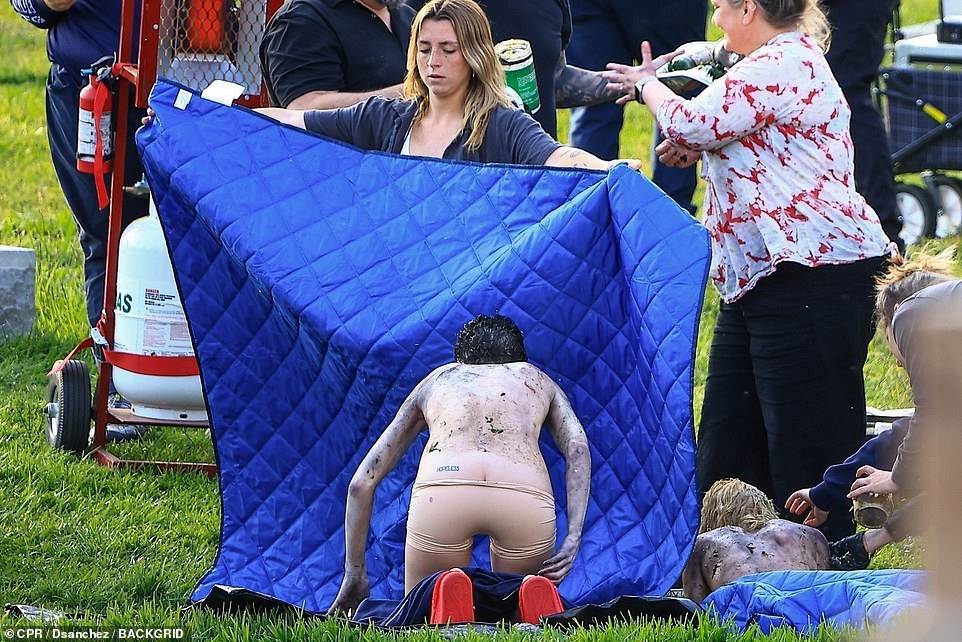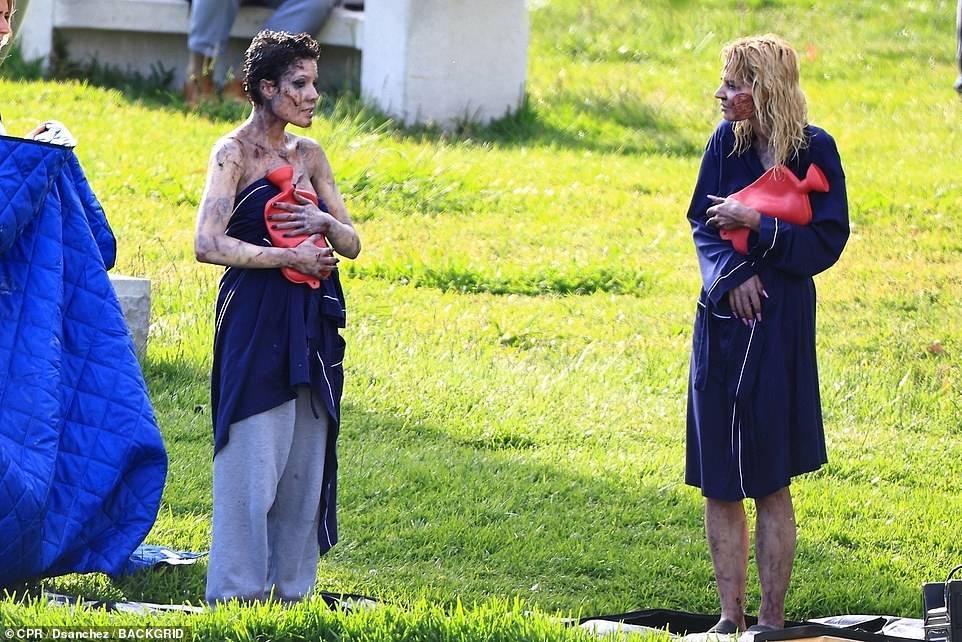 more videos
While most plot and character details have remained under wraps, Elizabeth is set to play the character of a film director, with Kevin portraying a private investigator. Michelle, along with actor Bobby Cannavale, have been cast to play LAPD detectives.
The sighting comes weeks after Halsey ended her five-year relationship with screenwriter Alev Aydin.
The singer and writer first met back in 2018, when Aydin was hired to write a movie based on her life.
When asked by a fan on Twitter why the biopic never materialized, the singer quote-retweeted, 'bc alev was supposed to be writing it the past 3 years and we slowly fell in love instead. you know the rest!'
She revealed in January 2021 that she was expecting her first child with Aydin, with their son Ender born in July 2021.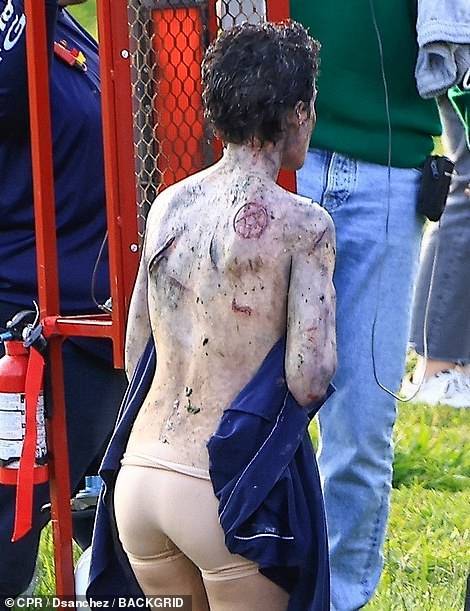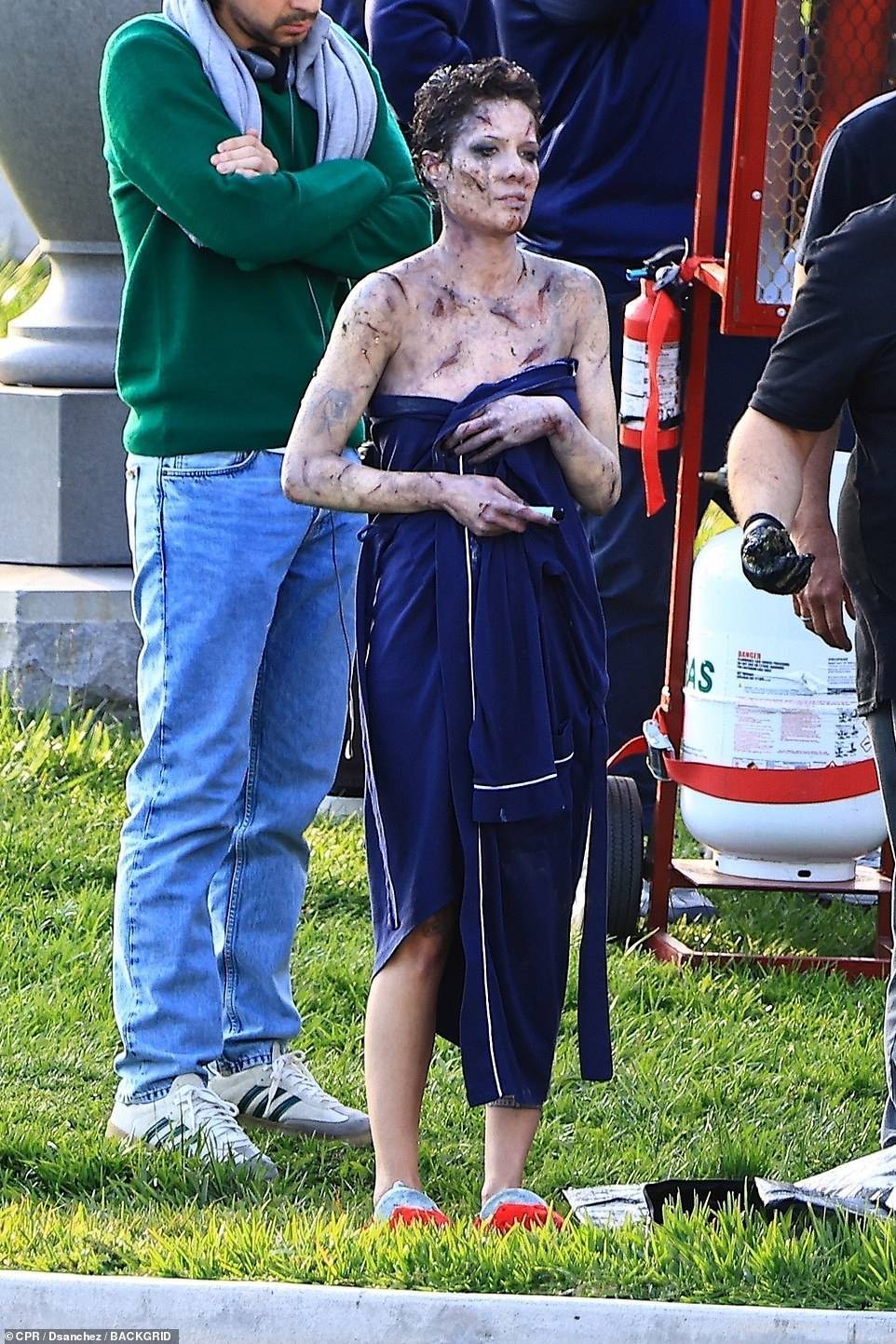 'Gratitude. For the most "rare" and euphoric birth. Powered by love,' the singer posted on Instagram after giving birth.
The couple collaborated on a music video in June 2022 and celebrated their son turning one year old in July 2022 before the split was announced in late April.
'It's an amicable split. They're planning to co-parent, a source told , with court documents adding the singer filed a petition, 'to determine the parental relationship' on April 5.
The singer also asked the court for full physical custody of their 21-month-old son and requested, 'reasonable visitation' rights be awarded to Aydin.
Halsey also asked the court to award joint legal custody and for litigation costs to be split between her and Aydin, thought there was no word on child support.