had a heartwarming reaction to  praise of her latest single, Used To Be Young. 
Last week Adele gushed over Cyrus' latest catchy track, according to . 
Adele said that she had always been a 'big Miley Cyrus fan; and added, 'I am obsessed with Miley Cyrus' new song.' 
She continued with, 'I've got such a soft spot for nostalgia and [Used To Be Young]… whew, might make me tear up right now. I absolutely love it. I think it's amazing…she's such a legend. I love her.' 
The Hannah Montana star responded with, 'Adele, I thought of you often while writing this song – always hoped that you would love it. This means the world to me.'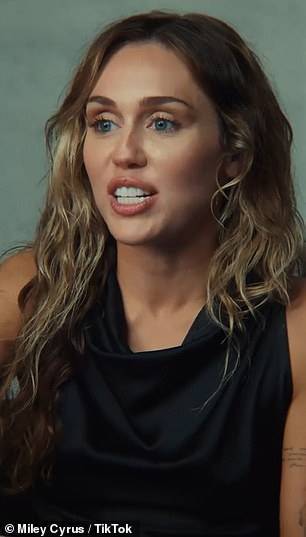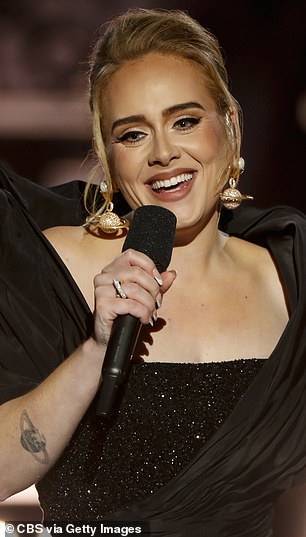 Sweet melody: Miley Cyrus, left, said that she is thrilled that Adele, right, likes her new song Used To Be Young
The Angels Like You singer added, 'I love you. Mission accomplished.' 
Miley's latest emotional ballad evokes an Adele-like quality, with the former Disney Channel star singing of how 'open bars lead to broken hearts and going way too far.' 
In the official music video for the song, the Party In The USA singer simply sings straight to the camera with tears in her eyes. 
Wearing a sparkly red corset top over a Micky Mouse shirt for extra symbolism, the Tennessee-born beauty croons in the chorus, 'You say I used to be wild, I say I used to be young.' 
Fans of the two global superstar singers were thrilled to see the mutual adoration between the powerhouse vocalists. 
One fan wrote on X (formerly Twitter) that, 'Adele praising Used To Be Young and calling Miley a legend omg we need a collab.' 
Another fan said that they had, 'been manifesting this Adele and Miley interaction for so long!!'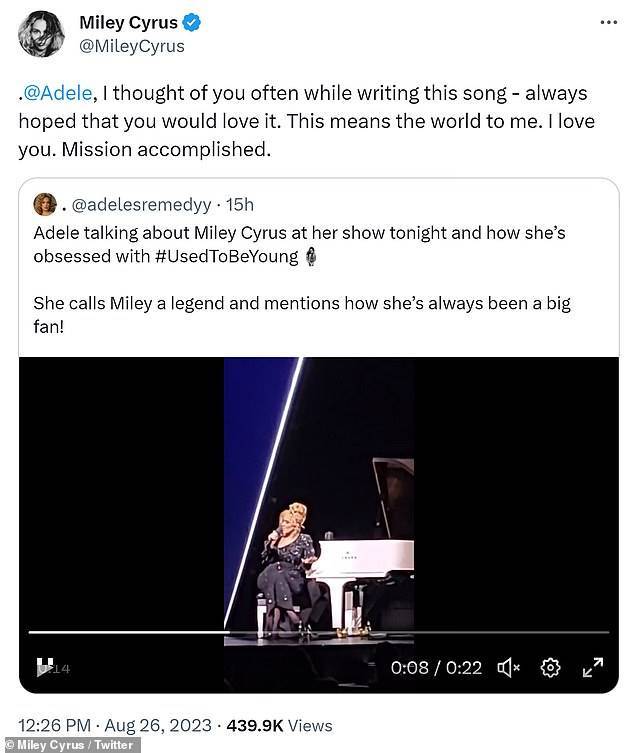 Women supporting women: Fans of Adele and Miley were thrilled to see the two A-listers publicly praising each other 
Miley and Adele have never collaborated on a track together during their extensive careers as recording/performing artists. 
The We Can't Stop singer also revealed recently that she has no plans to tour again, admitting during a TikTok Used To Be Young session that, 'There's a level of ego that has to play a part that I feel gets overused when I'm on tour. 
'And once that switch is on, it's hard to turn it off. I think when you're training your ego every single night to be active, that's the hardest switch for me to turn off.'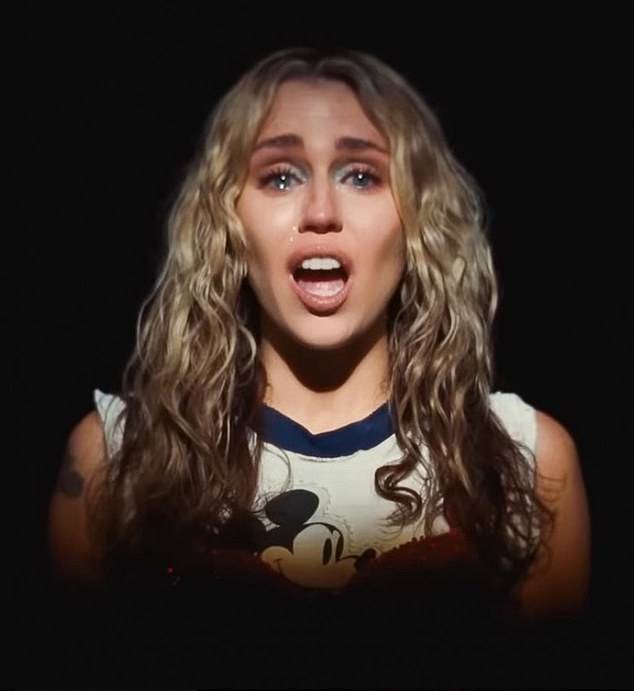 Stripped down singer: The multi-talented entertainer kept it simple for the Used To Be Young music video, singing the emotional lyrics straight to the camera 
Hidden meaning: The Used To Be Young singer's sparkly red corset top contrasted with the Mickey Mouse shirt she layered underneath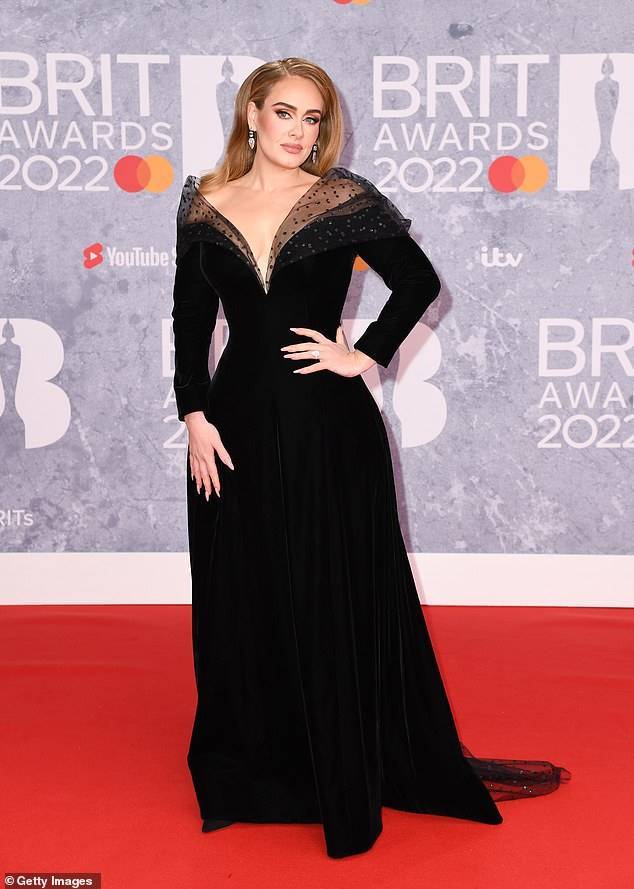 No diva behavior here: The Grammy award winning entertainer said that she had always been a big Miley fan; seen in February 2022 
She added that the touring life impacted her ability to be a songwriter, which was her, 'priority.'
'Having every day the relationship between you and other humans being subject and observer isn't healthy for me, because it erases my humanity and my connection,' Miley explained. 
The Climb singer wisely noted that any entertainer on tour should have, 'an equal amount of recovery and rest.'
Meanwhile, Adele's Vegas residency is set to conclude on November 4th. 
In a new shared on Wednesday, Miley called Rihanna and Beyonce 'legends and icons.'