Lord Mayor: Rehearsals held in City of London ahead of 695th procession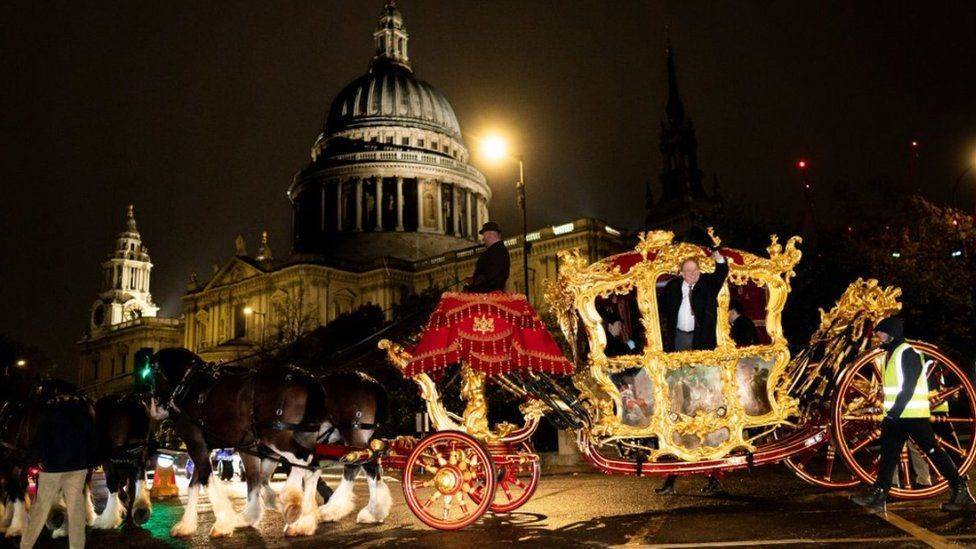 An early morning rehearsal for the Lord Mayor's show has taken place ahead of the main event on Saturday.
The procession will see the new Lord Mayor, Michael Mainelli, taken to Westminster in a gold carriage to swear loyalty to the crown.
A Ukraine-themed float, artist Jim Moir - known as comedian Vic Reeves - and 2,000 troops are set to take part.
The show is one of the oldest processions in the world, dating back to the 13th century.
Rehearsals for the event took place in the early hours of Wednesday morning near St Paul's Cathedral.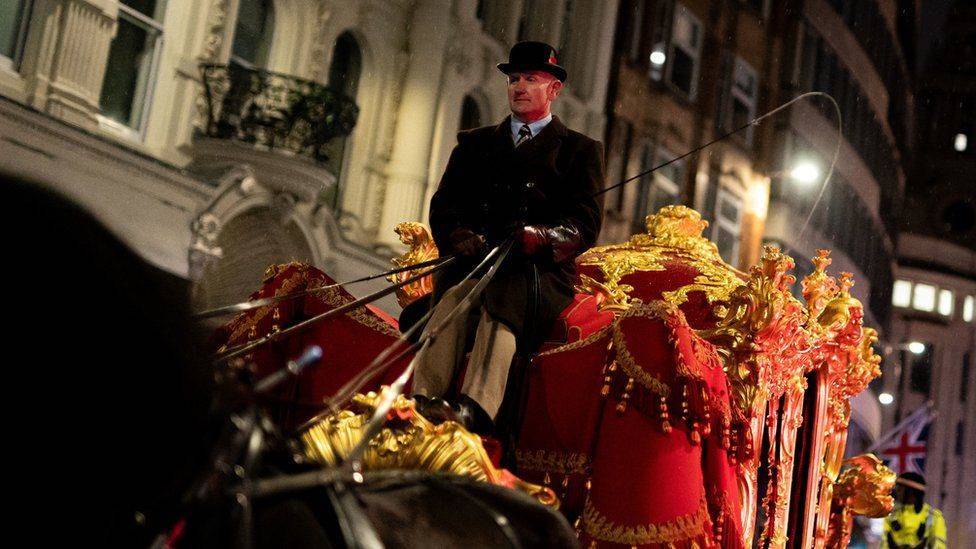 Alderman Mainelli, an economist and former accountant, will become the 695th Lord Mayor of London.
In his role, he will serve as a global ambassador for the UK financial and professional services industry.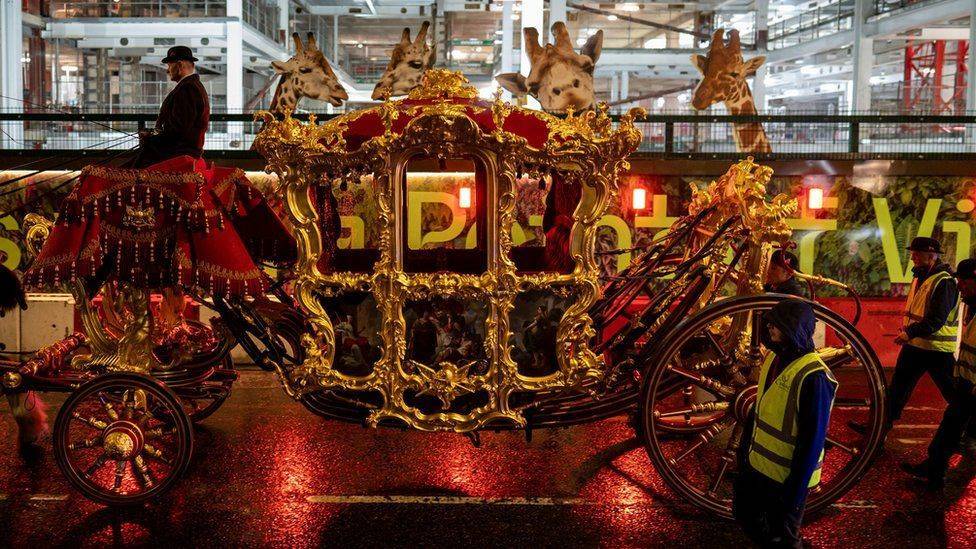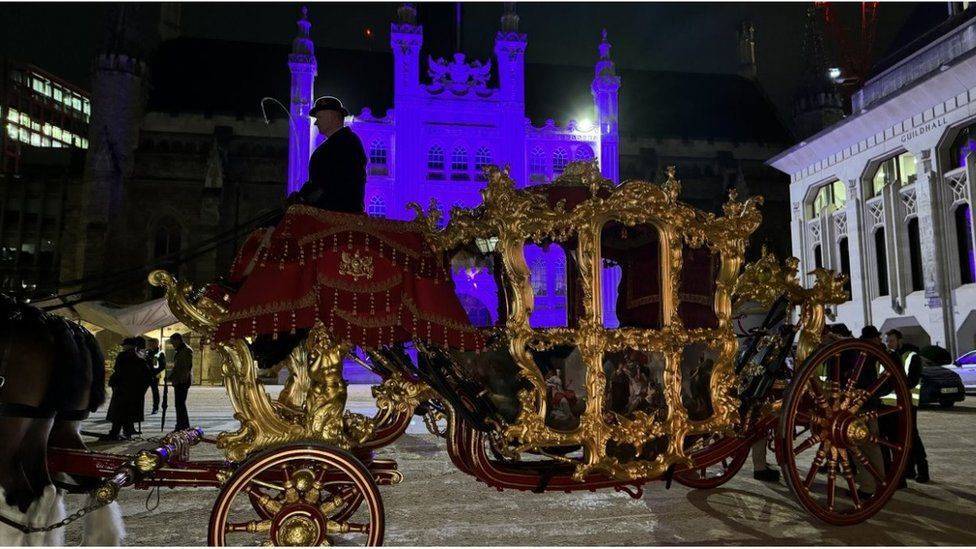 Alderman Mainelli said Saturday's event, would "bring together 7,000 people, including charities, school children, community groups, the armed forces, 250 horses, and over 150 floats in a three-mile-long parade".
Mr Moir has designed the artwork for the CCA Art Bus, a mobile art gallery, which will feature as will Denise Morrison, a London Metropolitan University graduate who completed two degrees while bringing up her ten children, who will be on the university's float.
It will start at Mansion House, before travelling to the Royal Courts via St Paul's Cathedral and returning via the Embankment and Victoria Street.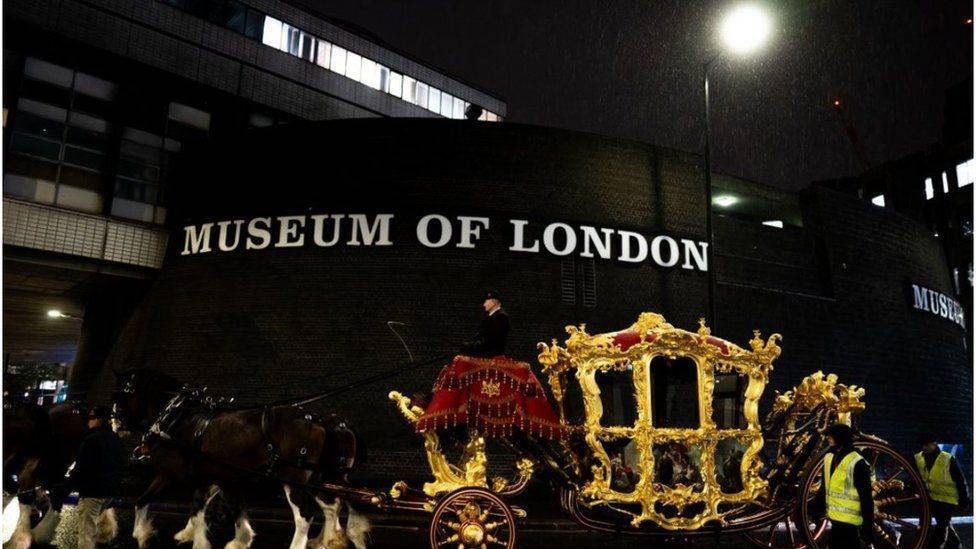 The six dray horses know exactly what to do.
At the coachman's quiet command of "walk on", they move in sync across the Guildhall Yard, pulling the golden State Coach.
Inside is the Lord Mayor Elect, Alderman Michael Mainelli, who will start his year-long role this Saturday.
He practices waving his tri-cornered hat out of the coach window to the invisible crowds.
The coach moves down the rainy streets towards Mansion House, flanked by journalists and photographers, mounted police and men in macs and bowler hats.
This early-morning procession is watched from a nearby bus by open-mouthed passengers, not sure if they have woken up or are still dreaming.