'You can't live your whole life...': Revisit the time when Jennifer Lawrence scolded a reporter for THIS reason; Find out
In the glitzy world of Hollywood, where the spotlight often shines brightest, memorable moments are not in short supply. However, every now and then, an unscripted and authentic movement emerges, reminding us that even during fame and acclaim, celebrities remain, at their core, real people. One such unforgettable incident transpired during the 2016 Golden Globe Awards, involving Jennifer Lawrence, who had just clinched the Best Actress award for her role in Joy.
The interrupted interview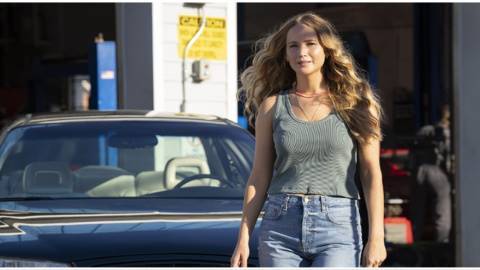 Following her win, Jennifer graciously took the time to engage with the media in a post-Golden Globes press conference. Amid the questions and flashes of cameras, a particular interaction caught the attention of many.
"You can't live your whole life behind your phone, bro." , with her signature candor and unmistakable charm, interrupted a reporter mid-question when she noticed him using his phone. Playfully wagging her finger, she admonished him: "You can't do that. You have to live in the now."
As the reporter attempted to continue his inquiry, Jennifer interrupted once more, quipping, "We're at the Golden Globes. If you put your phone down, you'd know that."
Mixed reactions and controversy over her scolding
While Jennifer's comment seemed light-hearted to some, it didn't escape scrutiny from various quarters. Many on the internet were quick to point out that the reporter appeared to have an accent, hinting that English might not have been his native language. Consequently, some argued that he may have been using his phone to ensure the accuracy of his question.
Jennifer Lawrence's interruption prompted accusations of cultural insensitivity. Critics contended that her comments failed to consider the nuances of the reporter's situation, especially if English was not his first language. The debate surrounding her choice of words stirred conversations on the importance of understanding diverse perspectives.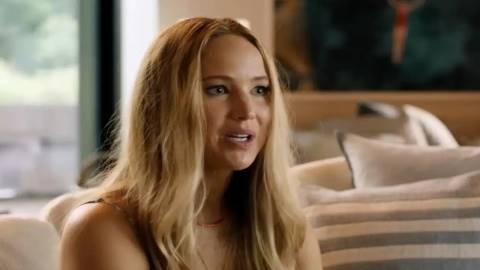 This incident from the 2016 reminds us that even in the glamorous world of Hollywood, unscripted moments occur. While some applauded Jennifer's authenticity, others raised questions about cultural awareness in a global context. In conclusion, Jennifer Lawrence's candid interaction with a reporter serves as a glimpse into the complexities of celebrity interactions.